German fast-car maker Porsche has released 718 Cayman, a mid-engine coupe, after a few weeks of 718 Boxster's release.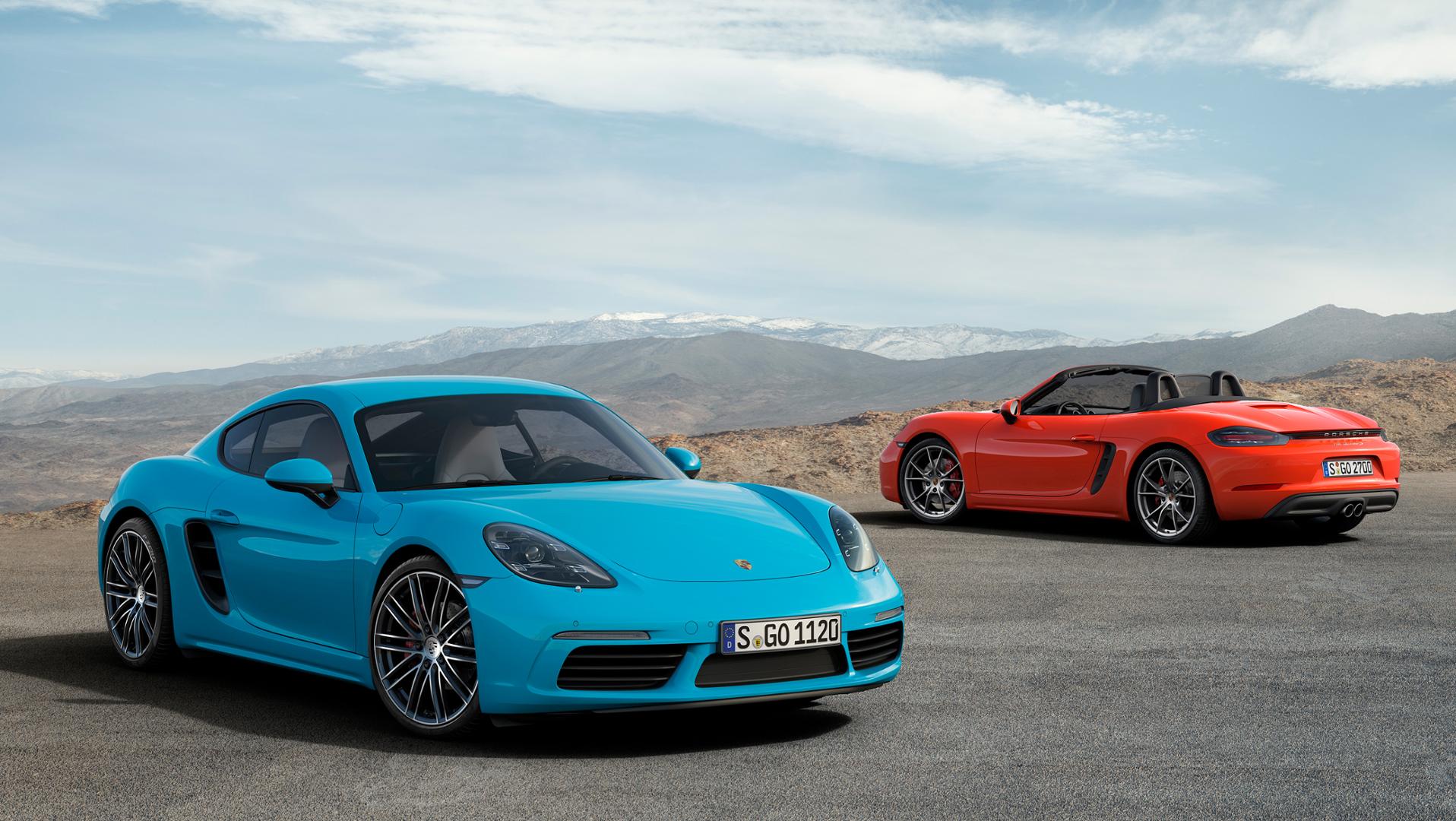 718 Cayman will be powered by the same four cylindered flat engine, with turbochargers which is found in 718 Boxster.
Porsche says that for the first time the roadster, the 718 Boxster and the coupe, 718 Cayman will feature the same engine.
At the entry level, the new Porsche 718 Cayman will feature a 2.0 liter displacement engine which produces 221kW (300hp).
The engine produces a torque of up to 380Nm between 1950 and 4500 rpm. 718 Cayman has a top speed of about 275km/h and it can reach from 0 - 100km/h in 4.7 seconds.
718 Cayman S comes with 2.5 liter engine which produces 257kW (350hp). The torque produced by this engine is about 420Nm.
The engine on 718 Cayman S has a turbocharger with variable turbine geometry (VTG), a technology that the company claims was only available in Porsche 911 models and is now available in this model for the first time.
718 Cayman S has a top speed of about 285km/h and it can sprint from 0 - 100km/h in 4.2 seconds. The fuel consumption of these engines ranges between 8.1 and 5.7 liters per 100 kilometers.
Both the models have been fitted with completely retuned chassis, with springs and stabilisers designed to be firmer. Besides shock absorbers too have been tuned and revised.
According to Porsche, the steering wheel has been adjusted to be 10% more direct, resulting in extra agility and driving fun.
Tyres and wheels of the two vehicles have also been redesigned which result in higher lateral force potential and great cornering stability.
Both the cars are also equipped with Sport Chrono Package and Porsche Torque Vectoring. The 718 Cayman can be also be lowered by about 10 millimeters and 718 Cayman S can be lowered by 20 millimeters. The Sports Chrono Package has settings such as Normal, Sport, Sport Plus for different driving experiences.
The interior of the coupes have also been redesigned. Theycome with new sport steering wheel in 918 Spyder design of steering. Extensive connectivity options have been added to the 718 cockpit along with the Porsche Communication Management (PCM) as a standard feature.
Image: Porsche 718 Cayman and 718 Cayman S. Photo: Courtesy of Porsche.
Source:
http://design.automotive-business-review.com/news/porsche-launches-718-cayman-and-718-cayman-s-260416-4874539