Brazilian food company BRF has been recognized for its sustainability efforts by including it in the environmental, social and governance (ESG) index, which was launched in June 2014.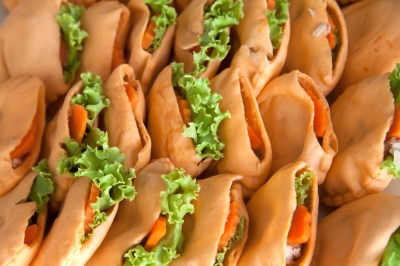 The ESG index was launched by Euronext which is a primary exchange in the Eurozone and the European ratings agency in corporate social responsibility Vigeo.
The Euronext-Vigeo EM 70 ESG index distinguishes companies in developing nations with best performance in corporate social responsibility (CSR) according to the ratings provided by Vigeo.
Vigeo is an agency that evaluates corporate responsibility by focusing on six parametric areas - business behavior, community involvement, corporate governance, environment, human rights and human resources.
After reviewing 900 companies from the emerging nations, Euronext and Vigeo chose 70 nations to be included in the index, following score awarded by Vigeo. The score depended on companies performance in promoting compliance with universal public standards, particularly in terms of human rights, decent employment practices, environmental protection, corporate governance, business ethics and contributions to social economic development.
BRF CEO Europe and Eurasia Roberto Banfi said: "In order to maintain the quality and sustainability standards throughout the complex chain in which we operate, we need to constantly evaluate the impact that may be caused by our operations. We are very proud to be the first Brazilian food company part of this European sustainability index as it validates our vision and provides a strong incentive to investors."
BRF's achievement of making it to the ESG index follows the company's issuance of €500m worth senior notes in May 2015, which were in adherence with the Green Bond Principles published by the International Capital Market Association.
The proceeds from the BRF Green Bonds will go towards the funding and financing of the new BRF sustainable projects in fields of energy efficiency, greenhouse gas emission reduction, renewable energy, water and waste management, sustainable and efficient packaging, sustainable forest management and raw materials use reduction.
The projects will complement BRF's sustainability strategy. BRF quality executive manager for Europe & Eurasia Jean-Francois Legrand said: "Last year, the company invested R$ 208.4 million (66.4 million €) into research, projects and environmental management systems. Our engineering team participates in all phases of new project developments to ensure a consistent evaluation of the environmental impact and give priority to eco-efficient equipment and processes."
BRF has been striving to develop initiatives to implement the efficient use of resources and to minimise the effect of its operations on the environment.
The food company has adopted the use of biomass boilers at some of its facilities with which it was able to reduce carbon dioxide emissions by 20, 000 tons in Brazil, it claims.
BRF's sewage treatment programs and recycling helped it to reduce water production by more than 15%. With its water recycling programs, the company said it was able to save 1.3 billion liters of water in 2013. Water saving of 50 million liters of water per month in four production units was achieved by adopting waste reduction practices in 2014. The company was able to electrify 93.2% its units with renewable energy sources in 2014.
Image: BRF gets sustainability recognition. Photo: Courtesy of suphakit73/FreeDigitalPhotos.net.
Source:
http://meatandseafood.food-business-review.com/news/brf-recognized-for-its-sustainability-efforts-with-inclusion-in-the-esg-index-121115-4717001