With a current crop of luxury models that are quiet, comfortable, fuel efficient, and among the most reliable, Lexus has earned the best overall score in Consumer Reports 2013 Car Brand Report Cards.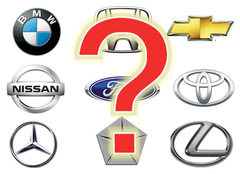 The Lexus overall score of 79 was earned on a foundation of plush and very reliable vehicles. A further distinction: Consumer Reports currently Recommends 100 percent of the Lexus vehicles it has tested.
For 2013, Consumer Reports took a different approach than in previous years for its annual Report Cards. We graded each automaker's individual brands rather than calculating a single score for all the brands under one corporation umbrella. For example, Toyota, Lexus, and Scion models were scored separately this year instead of being calculated into a single score for Toyota. The same was true for Chrysler, Ford, General Motors, Honda, Nissan and other large manufacturers that market several brands.
Just off the pace from Lexus are Subaru and Mazda. Subaru held the top spot last year. Both brands build solid cars with good handling, fuel economy, and versatility at relatively affordable prices. And each touts an overall score of 76.
Overall, eight of the top 10 scores were earned by Japanese brands. Honda and Toyota's scores have been buoyed by the significant strides the automakers made with their Accord and Camry redesigns. Both handle better than their predecessors and get impressive fuel economy.
European brands ended up scattered across the middle of the spectrum, distinguished from each other more by reliability than test score.
For American manufacturers, General Motors is revamping its lineup and building several promising models, but some of its brands still fall toward the bottom of the list. Ford's and Lincoln's overall scores have been dragged down their MyFord Touch and MyLincoln Touch control interfaces, and unrefined dual-clutch automated manual transmissions and EcoBoost turbocharged engines that don't deliver the performance and fuel economy of competing models. Chrysler's brands didn't fare well—many models are old and not competitive. In fact, Dodge anchored the bottom of the list with an overall score of 46.
Consumer Reports calculates each brand's overall score using an equally weighted composite of the road-test and reliability scores for each of its tested models. Reliability scores are based on information that subscribers provided in our Annual Auto Survey. For a brand to be included, Consumer Reports must have test results and reliability data for at least three models. That's why the 2013 rankings do not include Fiat, Jaguar, Land Rover, Mitsubishi, Porsche, Ram, or Smart.
Source:
http://news.consumerreports.org/cars/2013/02/consumer-reports-2013-brand-report-cards-show-who-makes-the-best-car.html#comments