Canadian food group Maple Leaf Foods is to offload a potato processing plant to local frozen potato firm Cavendish Farms.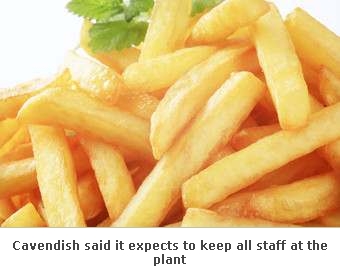 Meat and bakery processor Maple Leaf has agreed to sell its facility in Lethbridge in Alberta for around C$60m (US$60.8m).
The plant manufactures frozen french fries, hash browns and "speciality" products for domestic and international customers, generating C$75m in sales, Maple Leaf said. It employs 135 staff.
"This business will be in good hands in a company that is focused on growth in the value added potato business," Maple Leaf president and CEO Michael McCain said.
Cavendish Farms said it expects to retain all staff at the plant. "The Lethbridge plant is a well-maintained facility whose 135 employees produce quality frozen potato products for customers in Canada, in the United States and in key export markets," president Robert Irving said.
"Cavendish Farms is focused on growth opportunities that are a good fit for our existing business. This announcement will result in a more competitive Cavendish with stronger capabilities to service our customers from coast to coast in North America. It enhances our national distribution network in the foodservice and retail sectors in Canada and builds on our strong position in the United States."
The company has two potato processing plants in Canada and one in the US. A fourth plant in Canada manufactures appetiser products.
Source:
http://www.just-food.com/news/maple-leaf-to-sell-potato-plant-to-cavendish-farms_id121490.aspx