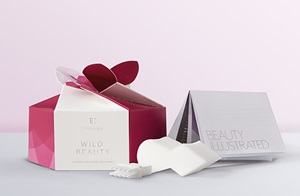 Essentra, a UK-based supplier of beauty and personal care packaging, is planning to introduce its new blooming, lotus-shaped carton, Lotus Pack at Luxe Pack 2016.
The firm will also showcase a range of its premium packaging capabilities at the event, which is being held in Monaco.
Designed to meet the current trends in packaging for the beauty industry, the Lotus Pack will be displaced as part of its floral-inspired concept for the show.
In order to provide clear visual cue of the seal for customers, the pack is provided with a tamper-evident lollipop label.
Essentra has developed the Lotus Pack at its Design Hub, which was launched earlier this year.
The hub provides trend-driven creative structural and graphic packaging design with best-in-class manufacturing capabilities, the company noted.
Essentra health and personal care global category manager Rupert Taylor said: "We are excited to unveil the 'Lotus Pack' and showcase our range of premium packaging capabilities at Luxe Pack Monaco.
"The launch of the Design Hub earlier this year is a demonstration of Essentra's continued commitment to the beauty market and expands our design capabilities significantly."
The carton is covered in a clear acetate pyramid, which when removed reveals a variety of colors and textures to enhance the consumer experience, the company said.
Source:
http://containers.packaging-business-review.com/news/essentra-to-showcase-new-premium-packaging-capabilities-at-luxe-pack-monaco-230916-5014287