BorgWarner has announced that the company's turbocharging technology is being used by Volvo to power its new range of four-cylinder gasoline engines.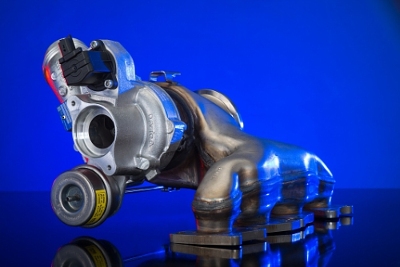 BorgWarner highlighted that its turbochargers feature integrated sheet-metal turbine housing, which helps reduced surface temperature and improved thermal insulation.
The sheet-metal turbine housing facilitates the turbochargers to resist exhaust temperatures of up to 1,796 F.
The turbochargers are claimed to be lightweight and has a modular design, which facilitates a wider performance range due to improved utilization of exhaust gas pulsation.
BorgWarner has also fitted the turbochargers with wastegate to prevent charge pressure at high engine power.
BorgWarner Turbo Systems president Frederic Lissalde said: "BorgWarner is continuously improving the efficiency of its turbocharging technologies to help automakers meet stringent emissions regulations while delivering powerful performance and fuel economy for downsized engines.
"We are very pleased to expand our successful long-term partnership with Volvo Cars by providing our turbocharging technologies for all of their four-cylinder gasoline engines."
The Volvo engines will be available in a wide range of a power outputs starting from 152 HP to to 320 HP torque output of 250 to 400 Nm.
Source:
http://powertrain.automotive-business-review.com/news/borgwarner-turbocharging-technology-powers-volvo-engines-250315-4539342