Taiwan market:LG promotes monitors and TVs featuring IPS panels Julian Ho
South Korea-based firm LG Electronics continues to strengthen market share in Taiwan.In 2011,LG took the largest share in Taiwan's LCD TV market.The firm continues to expand product lines such as using in-plane switching(IPS)panels and introducing LCD monitor devices that have dual screens.
According to industry sources,LG has been performing strongly in Taiwan's LCD TV market.With total sales of about 180,000 units,LG dominated the market in 2011.
LG has been focusing on the promotion of direct-lit LED TVs in first-half 2012.LG disclosed the possibility of introducing next generation OLED TVs in Taiwan by the end of 2012.
Market research indicates that global first-quarter 2012 shipments of OEM LCD monitors from LG were about 3.2 million units,ranking number five in market share.
LG will introduce a new series of LCD monitors named IPS4.The new series adopts AH-IPS panels with viewing angles up to 178 degrees.Most of LG's LCD TVs also adopt the IPS panels.
Compared to traditional LED-backlit LCD monitors,IPS4 can increase panel transmittance by 20%while keeping the characteristics of LED-backlit products such as low energy consumption.The firm also plans to introduce its Dual Smart Solution allowing users to switch to dual screens with just one button.
The prospect of the global LCD monitor market has been conservative by brands.The shipment growth rate in the next two years should be less than 3%.Nevertheless,monitor makers are optimistic about Windows 8 and its strength to stimulate peripheral demand.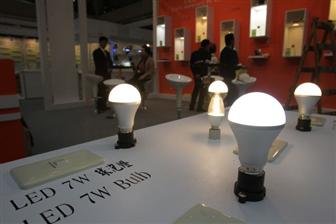 LG to introduce numerous products in Taiwan in 2012Photo:Digitimes file photo
Source:
http://www.digitimes.com/news/a20120605PD207.html