Swiss confectionery company Nestle will make its entire range of chocolates and biscuits from 100% sustainable cocoa. These products would be sold across UK and Ireland.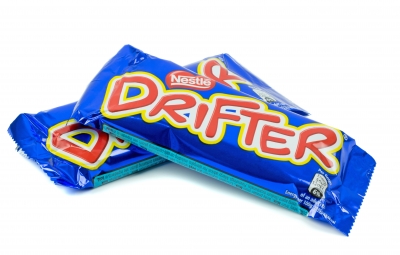 Starting January 2016, the entire range of Nestle chocolates and biscuits, such as Kit Kat, Milkybar, Aero, After Eight and Smarties, will be manufactured using certified sustainable cocoa, which will be sourced through Nestle Cocoa Plan, Irish Independent reports.
Nestle Cocoa Plan is the company's sustainable sourcing program which uses third party certification through UTZ Certified and Fairtrade, reported Confectionery News.
Nestle claims that it is the first confectioner in the UK and Ireland to source 100% sustainable cocoa for its chocolate and biscuits segment.
Nestlé UK & Ireland Confectionery managing director Andrew McIver was quoted by The Irish Independent as saying: "In achieving this landmark milestone, we are demonstrating our long-term commitment to making a real difference to cocoa farmers and their communities.
"The Nestlé Cocoa Plan is helping farmers to run profitable farms, support the elimination of child labour and ensure a sustainable supply of cocoa. Consumers in Ireland can enjoy their favourite products with the confidence that they are made with cocoa that comes from 100 per cent certified sustainable sources".
UTZ Certified and the Fairtrade Foundation collaborate with Nestle to provide independent certification that the sourcing and production of cocoa is done under safe working conditions. The UTZ program intends to provide better livelihoods to farmers and a cost effective sustainable program to the industry, reports The Irish Independent.
The certified farmers are provided training to grow sustainable crops, achieve better income and create opportunities for their families, while preserving the environment.
The UTZ certified coffee, cocoa and tea is harvested in 37 countries and sold in 135 countries across the globe.
The Fairtrade Foundation CEO Michael Gidney was quoted by The Irish Independent as saying: "The Fairtrade Foundation is pleased to be working in partnership with Nestlé to achieve 100pc sustainable sourcing commitment in cocoa, through certification of their two and four-finger KITKAT products. With the launch of the new Sustainable Development Goals - and their ambition to end poverty in all its forms everywhere by 2030 - businesses such as Nestlé working with Fairtrade to build more sustainable supply chains will be critical."
Nestle has pledged to source 150,000mt of cocoa through its Cocoa Plan by 2017, which would account for 35% of its cocoa supply as against the 2015 estimates, reports Confectionery News.
Recently, Mondelez scaled up its Cocoa Life program by collaborating with Barry Callebaut as part of its commitment to empower 200,000 farmers and invest $400m in C?te d'Ivoire and five other cocoa origins by 2022.
Through this program, Mondelez International will partner with chocolate maker Barry Callebaut and Solidaridad, an NGO, to boost the implementing capacity of its Cocoa Life program.
Image: Nestle to make its chocolates from 100% sustainable cocoa. Photo: Courtesy of Mister GC/FreeDigitalPhotos.net.
Source:
http://www.food-business-review.com/news/nestle-to-use-100-sustainable-cocoa-to-produce-its-chocolate-and-biscuit-range-091215-4748629