Chevrolet has introduced a new version of its small sporty car, the 2017 Sonic.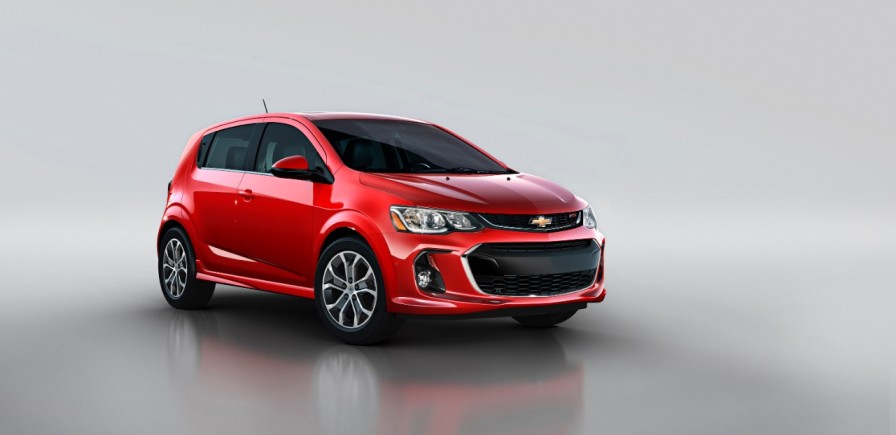 This new car will be equipped with MyLink System, Appple CarPlay, Android Auto, Rear Park Assist and target young customers and first time buyers.
The dashboard features a 7-inch touchscreen with 4G LTE and wifi hotspot. With wifi hotspot, as many as seven devices can be connected to high speed wireless internet.
The engine in the new 2107 Sonic sedan and hatchback models remain unchanged with the standard 1.8 liter and 1.4 liter turbocharged four cylinder engines.
It will generate 138 hp (102kW) of power that is transmitted to the wheels with either a 6-speed automatic or manual transmission.
Chevrolet Cars and Crossovers director of marketing, Steve Majoros said: "The new styling and features of the 2017 Sonic reinforce its position as a fun, efficient small car with leading technology - all at an affordable price."
"This is an important segment for Chevrolet, as we really have an opportunity to introduce ourselves to new buyers and show them what we're all about."
The American automaker says that the new Sonic model has been designed to look similar to Camaro.
Apart from the looks, the new car has been incorporated with some safety features which include alerting drivers about potential crash situations, Forward Collision Alert and Lane Departure Warning.
Along with this, the car also has 10 standard airbags, Stabilitrak electronic stability control and antilock braking system.
The car can be custom-fitted either with 15, 16 and 17 inch wheels.
It will be available this fall in four colors which include Orange Burst Metallic, Brimstone, Cajun Red Tintcoat and Arctic Blue Metallic.
Image: Chevrolet introduces all new Sonic. Photo: Courtesy of Chevrolet
Source:
http://design.automotive-business-review.com/news/chevrolet-debuts-its-new-2017-sonic-210316-4843872