Bosch is planning to introduce a new battery technology based on solid state cells for electric cars with the help of its recently acquired company Seeo.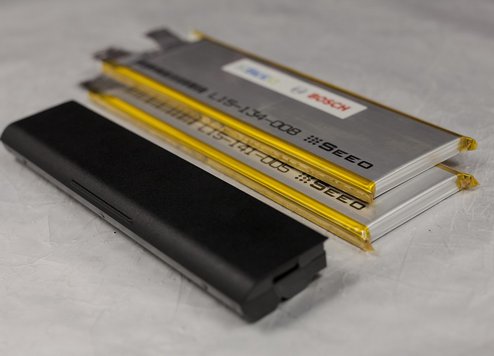 The company said that it has knowledge and exclusive patents for solid-state cells for lithium batteries, and it is targeting to achieve technological breakthrough to develop EV batteries.
The company anticipated that the new solid-state cells can double energy density by 2020 when compared to the present batteries and reduce the costs considerably.
Bosch said that it will manufacture the anode out of pure lithium using solid-state technology, and it will not require any ionic liquid to function, which means they will not be flammable.
Bosch chairman Dr. Volkmar Denner said: "The pure lithium anode represents a huge innovative leap in battery cell construction."
Seeo is one of the advanced battery startups in Silicon Valley and the acquisition has helped Bosch to possess the first sample cells that can meet the durability and safety standards anticipated by the auto industry.
Bosch presently provides several components for electromobility including motors, power electronics and batteries and it is working on further refining the technology, and in doing so by making electromobility a more practical proposition.
In November 2013, the company teamed up with GS Yuasa and Mitsubishi to form a joint venture 'Lithium Energy and Power GmbH & Co. KG', headquartered in Stuttgart for the development of next-generation lithium-ion battery technology.
Denner added: "Solid-state cells could be a breakthrough technology.
"Disruptive start-up technology is meeting the broad systems knowledge and financial resources of a multinational company."
Image: Bosch has groundbreaking battery technology for electric vehicles. Photo: courtesy of Bosch.
Source:
http://greenpowertrain.automotive-business-review.com/news/bosch-to-introduce-solid-state-cells-for-electric-vehicles-160915-4672655