Canadian automaker Magna International is planning to unveil its hybrid concept sports car dubbed MILA Plus at the Geneva Motor Show 2015.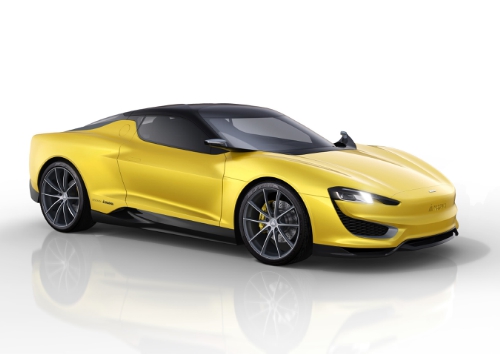 The car is powered by three-cylinder gasoline engine along with two electric motors, capable of producing 200 -272 horsepower and maximum torque of 580 Nm.
MILA Plus has an all-electric range of 75km with CO2 emissions of 32g/km.
The motors are placed in a manner, which transmits more torque to the road and provides vehicle maneuverability and dynamics.
According to Magna, the cars structure is based on an extruded aluminum space frame, which has low weight when compared to a steel structure, and provides modular structural flexibility which facilitates different driveline configurations.
The car has structural rigidity due to the integration of high-voltage battery into the space frame, and Magna has used lightweight plastic body panels to further reduce the weight of the vehicle.
The car has a compact appearance with 4403 mm length, is 1925 mm wide and has wheelbase of 2575 mm.
On the interior, the car is fitted with panelling components made of renewable materials like bioplastics and natural fibers.
Image: MILA Plus. Photo: Courtesy of PR Newswire
Source:
http://www.automotive-business-review.com/news/magna-to-unveil-hybrid-concept-car-mila-plus-in-geneva-270215-4521375