Google has hired former Hyundai boss John Krafcik to spearhead its self-driving car project.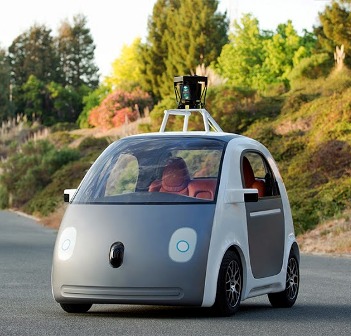 He has been working as the president of online car shopping service TrueCar since April 2014 and earlier held management position in Ford.
Krafcik has 25-years experience in car industry and is known for his product development prowess, which is something Google is looking for presently.
Krafcik has a mechanical engineering degree from Stanford University and was one of the first engineers for New United Motor Manufacturing.
Krafcik said: "This is a great opportunity to help Google develop the enormous potential of self-driving cars.
"This technology can save thousands of lives, give millions of people greater mobility, and free us from a lot of the things we find frustrating about driving today."
Google said: "We're feeling good about our progress, so now we're investing in building out a team that can help us bring this technology to its full potential.
"John's combination of technical expertise and auto industry experience will be particularly valuable as we collaborate with many different partners to achieve our goal of transforming mobility for millions of people."
Google launched its self-driving car project in 2009 and since then the company has tested its vehicle on the roads of California and Austin, Texas.
Google has been trying to fine tune the technology and it did not shy away from bringing out its flaws.
Previously, the company admitted that the car did meet with accidents but said that the car was not to blame as most of them were due to the fault of drivers of other vehicles.
As reported earlier, the search major is looking to introduce self-driving cars by 2020 and started talks with various automakers like General Motors, Ford Motor, Toyota Motor, Daimler and Volkswagen.
Apart from Google, tech major Apple is also reportedly planning to venture into self driving car market and holding talks with car makers and automotive suppliers in this regard.
Earlier this month, the California Department of Motor Vehicles has given the green light to Honda Motor to drive its autonomous vehicles on the public streets.
The Japanese automaker has joined the ranks of Google that has been testing its autonomous vehicles on the streets of California for quite some time now.
Volkswagen, Mercedes Benz, BMW, Tesla, and Delphi Automotive have also received approval from the regulators under the Autonomous Vehicle Tester Programme.
Image: An early version of Google prototype vehicle. Photo: courtesy of Google.
Source:
http://automobiletechnology.automotive-business-review.com/news/john-krafcik-to-spearhead-googles-self-driving-car-project-150915-4670641