Dutch brewer Heineken has introduced a limited edition lager H41, the first drink in its lager exploration series, which has been brewed using rare 'mother' yeast discovered in Patagonia.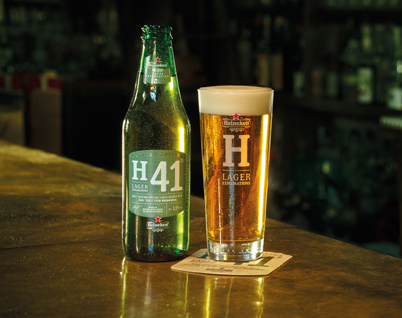 The new lager features fuller taste, spicy notes which are balanced with hints of subtle fruitiness.
Heineken derived the H41 name from the latitude co-ordinate of the beech forest in Patagonia where this yeast was discovered. The H in the name stands for Heineken.
H41 is currently available in Amsterdam's Heineken Experience. The lager beer, which will come in 33cl bottles and draught, will be launched in Italy in March and select outlets in The Netherlands from April.
Heineken Master Brewer Willem van Waesberghe said: "Central to the famous Heineken taste is our unique A-yeast.
"It was first used 130 years ago by Dr. Elion, a Heineken brewer trained by Louis Pasteur. It is still used today. The exact make up of our A-yeast is a closely guarded secret.
"However, when the 'mother' of our A-yeast was discovered in Patagonia, it presented us with a unique opportunity. Using our unrivalled expertise, Heineken's Master Brewers began to work with the mother yeast to unlock a spectrum of new flavours.
"Our 'Lager Explorations' series was born. The taste of every beer in the series will be surprising and intense, but still balanced and refreshing."
Heineken brand global senior director Gianluca Di Tondo said: "Heineken has more than 150 years of passion for beer and brewing mastery, with outstanding expertise in yeast. This means we are in a perfect position to explore different tastes and flavours whilst remaining true to our iconic product."
The series will also have more additions which will be announced in near future.
Image: Heineken launches limited edition lager H41. Photo: Courtesy of Heineken N.V.
Source:
http://beer.drinks-business-review.com/news/heineken-launches-limited-edition-lager-h41-4847182