UK-based meat company BEEfit has launched a new range of beef biltong in the dried beef snack category.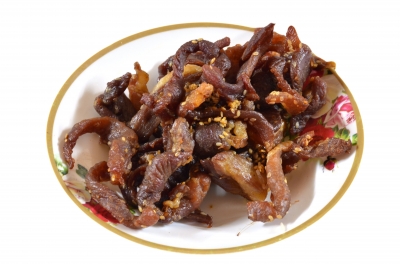 BEEfit biltong is a high protein, spiced, sliced and dried product which caters to customers who are on the move. The product claims to be low in fat, salt and sugar as compared with other dried beef products in the market.
The company has launched its Original flavour range and plans to introduce more flavours in the near future.
To support the launch, BEEfit is introducing a marketing campaign to target consumers aged between 25 and 50 years and leading active and healthy lifestyles.
The targeted consumers include both men and women who seek a high-protein, low fat snack that is healthier and contains less salt and sugar contents.
Currently, the product is available on the company's website, where customers can buy three packets or make a bulk purchase of 21 packets. The retail price of the three packets of 35 grams each is £6, while the 30 packets of 35 grams each costs £50.
BEEFit managing director Daniel Elsom said: "BEEFit is a combination of quality meat and all-natural ingredients to offer a great tasting snacking and shake up the dried meat category"
"We want people to enjoy the highest quality British beef biltong, which is low in fat and high in protein, to help people lead healthier lifestyles and snack more sensibly."
Image: Dried beef meat snack. Photo: Courtesy of rakratchada torsap/FreeDigitalPhotos.net.
Source:
http://meatandseafood.food-business-review.com/news/beefit-launches-new-high-protein-low-fat-beef-biltong-range-271015-4702531