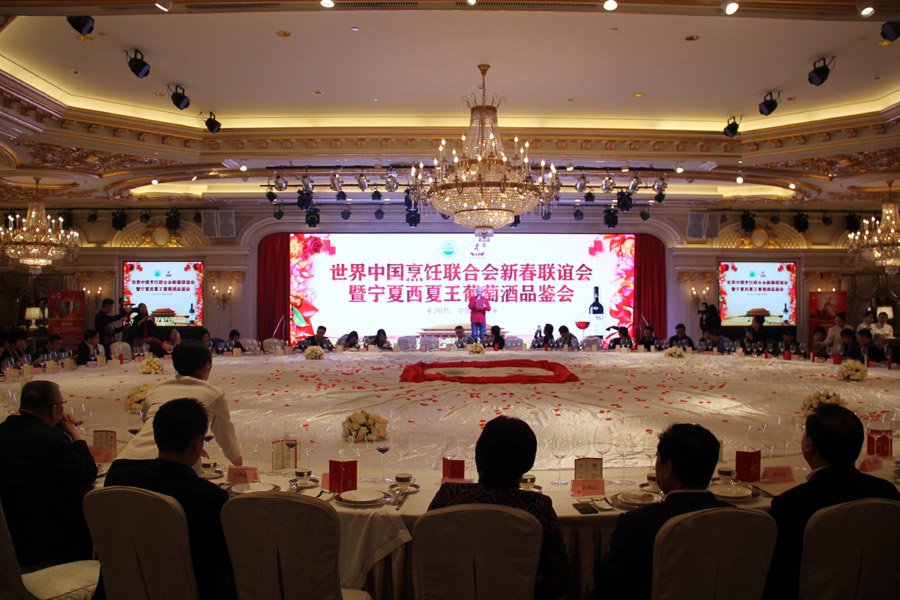 On Feb. 9th, 2015, a wine tasting of Xixiaking wine from Ningxia Hui Autonomous Region was hosted in Beijing by the World Association of Chinese Cuisine and Ningxia Agricultural Reclamation Group. Yang Liu, the president of the association, said that combining Chinese cuisine and the western style wine is a necessity for Chinese cuisine to spread. She hopes that more Chinese food and beverage companies can break ino more international markets, as Xixiaking Winery (Group) co., LTD has done.
The Xixiaking Winery Group was set up in 1984, the earliest professional wine company that organized a production chain involving researching, planting, producing, marketing and travelling. At their latest tasting, the wine company prepared iconic wines, including Ambassador-Italian Riesling, Xixiaking Chateau Global Jade Spring Cabernet Sauvignon and others. Bai Tianhua, the sommelier and winemaker of Xixiaking Winery Group, discussed how to match different wines and Chinese dishes properly.
The event showcased Xixiaking's ever-growing influence in the China's wine industry and beyond.
Source:
http://english.cri.cn/6566/2015/02/11/44s865875.htm