When I was young, my favorite Aunt used to take seasonal decorating very seriously. She had boxes upon boxes of knick knacks to get out and dust off, which turned every surface into a fabulous (very kitschy) display. In the Fall, she changed the placemats, table runner, and napkins to red, golds, and oranges. She changed out all the hand-towels (pumpkins) and even changed the curtains (fall foliage). It was out of hand, and took her a full weekend to accomplish.
Who has time to decorate like this today! We're in favor of keeping it simple. The floor you choose is a foundation, a background for your taste, and can help you with keeping your life and your seasonal decorations simple. Check out some of our room scenes below, along with a few decorating pointers.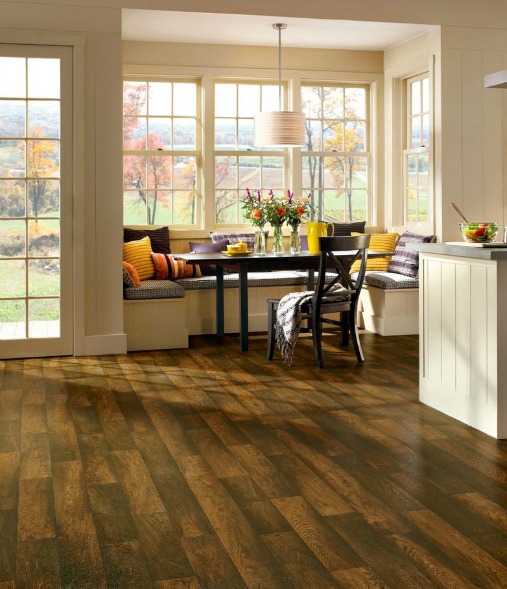 Choose a Neutral Backdrop
A great way to make decorating for any season easy is to start with a neutral canvas. Simple, clean white or beige cabinets and a neutral flooring choice create a great backdrop for decorating. If you can believe it, this versatile flooring that goes with anything is vinyl from our Duality Premium Plus collection. Its rich varied tones are great for this season – or any season. Because this room is so neutral, a simple change of throw pillows to orange, yellow and brown can create a completely different feel to the room. A simple display of colorful foliage rounds out the look and pops against the neutral background.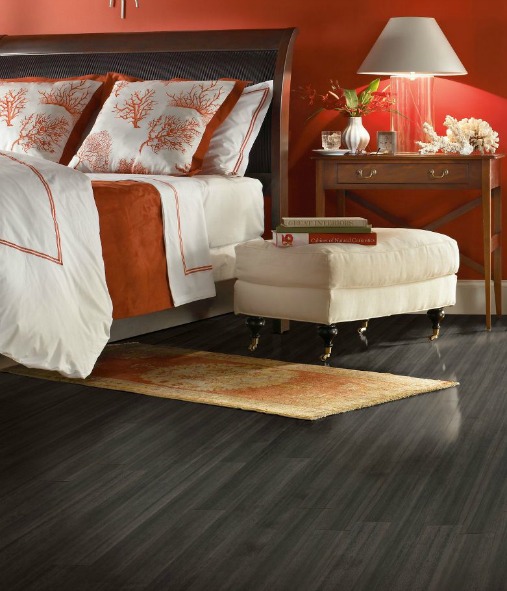 Vinyl Flooring – Deep Forest in Tempest Red
Invest in Some Seasonal Pillow Covers
Look online for pillow covers that you love, and your neutral bedroom will come to life each season. This beautiful bedroom is set up for cozy pajamas, a great book and cup of hot tea. The neutral floor (it's laminate in a great color called Black Forest) and furnishings are a great backdrop. The easy-to-replace pillow covers bring a seasonal element to the room, and pair well with an area rug in a similar motif.


Reserve Collection Laminate Flooring – Black Forest
If you're looking to make your seasonal decorating simple (and easy to store), then purchasing some pillow covers in a seasonal color is a great bet.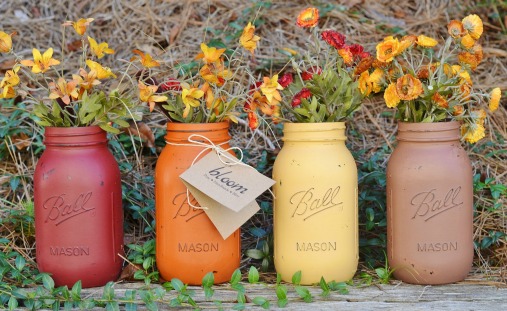 Available on Etsy
Minimal Impact
Let's face it. We'll never complete with the people who paint whole rooms a seasonal color and slipcover the sofa for the season. You want to go the opposite direction? Embrace a minimalist philosophy. You know what really says Autumn? Leaves. Pumpkins. Family. These things are in abundance right now and couldn't be easier.Are you crafty? Check out this rustic and simple idea to bring a fall feeling into your home.
What's your style? And what are your tips for easy, stress free seasonal decorating?
This entry was posted on Sunday, October 19th, 2014 at 2:54 pm and is filed under Uncategorized. You can follow any responses to this entry through the RSS 2.0 feed. You can skip to the end and leave a response. Pinging is currently not allowed.
Source:
http://www.armstrong.com/flooring-blog/2014/10/19/easy-fall-decorating/