"This is good pork belly look at, how much?" "Oh, no, no, this isn't a piece of meat...
The bacon Soap, produced by the Outlaw Soaps is really challenges the limit of the user, not only looks fleshy, smell also like meat. I don't know what soap from the scent of flowers and plants, can also call it soap? Maybe meat fragrance more intoxicating...
Yes, don't doubt again, this is a piece of soap. Look at the spray of fatty, lifelike shape, maybe really want to take a Fried to eat! Let disappointment of obsessive-compulsive disorder, why use bacon fragrance of soap? Wash your hands aren't greasy? It smelled of meat all day, really do not stop to lose weight cause smoothly? Or, a dog would want to eat your hand? !
Don't worry! In fact, although it looks like bacon, smells like bacon, but after washing hands or body, do not have the smell of bacon. This is a very good soap, it contains coconut oil, avocado oil, castor oil, olive oil, distilled water, aromatic oil and sodium hydroxide, and even good for your skin caring and cleaning.
Besides bacon, Outlaw Soaps also introduced a variety of unexpected soaps, such as the unicorn poop taste, the executioner taste, super hero taste. What is the unicorn poop taste? Too curious.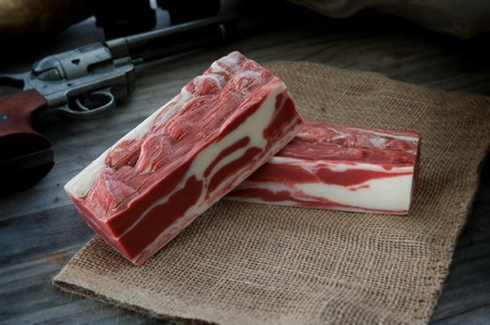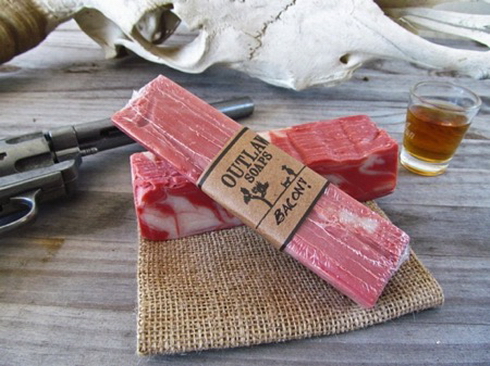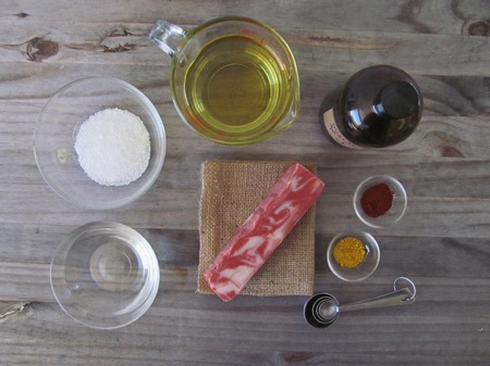 Written by Dora Men
Source:
Made-in-China.com