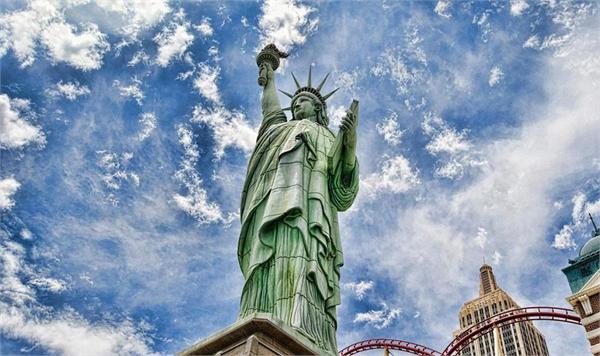 Insiders are predicting an increasing in the number of Chinese tourists visiting the United States next year, partly due to the easing of restrictions on Chinese citizens acquiring tourist visas.
2016 is also the China-US tourism year, as proposed by Chinese President Xi Jinping and his US counterpart Barak Obama.
Sun Geng, Chief Operating Officer of L&L Travel Enterprise, the biggest travel agency for Chinese tourists travelling to the States, has predicted that the 2016 Spring Festival period will be their busiest time, with more than 5000 Chinese travellers having already applied for tours in that period.
Sun said that in the future, they plan to develop more travel destinations to remoter parts of the U.S. and not stay just confined to those containing first-class landmarks.
"In the next step, we will develop more tourist destinations in the second-tier or third-tier U.S. regions, including the Midwest, which showcases the original U.S. culture. We hope our tours will not only let Chinese tourists see the Statue of Liberty in New York, the Universal Studios in Los Angeles and the Golden Gate Bridge in San Francisco. We will offer more tours and let young and old Chinese people experience true U.S. culture and spirit."
The travel agency welcomed 260 thousand Chinese tourists this year, the highest number among all its competitors.
Meanwhile, figures from the U.S. Travel Association show that around 3 million tourists from the Chinese mainland visited the U.S. in 2015, up by 16 percent from last year.
China is behind Mexico, Canada, the European Union, and Japan in terms of the numbers of tourists visiting the U.S. But, by 2020 China could become the third biggest source of visitors.
This growth has been facilitated partially by the new visa arrangement announced at the APEC Summit in November 2014.
B-category non-immigrant visas were extended to 10 years for Chinese business travelers and tourists going to the U.S.
Many Chinese tourists have welcomed the extension.
"The travel visa was extended to ten years last year, which made everything easier. And so we applied for 10-year visas, with a plan of coming here for the New Year."
The amount of money Chinese tourists spend during their trips in the U.S. is also increasing significantly, which has proved to be good news for the U.S. economy.
"The two of us have spent four to five thousand already on hotel stay. We are staying for two weeks here, so probably we will spend another 2,000 to 3,000 dollars. We were also asked to do some shopping for friends and family as New York is a great place to buy luxury items. In total we plan to spend around 20,000 to 30,000 dollars."
By 2021, Chinese tourists are expected to spend a staggering 80 billion U.S. dollars annually in the U.S, according to the U.S. Department of Commerce.
Source:
http://english.cri.cn/12394/2015/12/28/4201s910361.htm