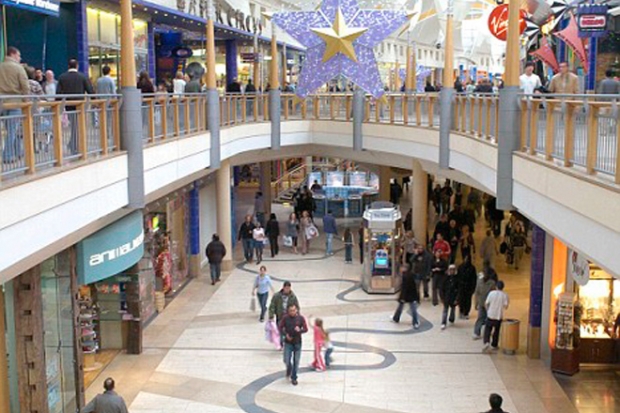 Footfall in January was 1.2% lower than a year ago, down on the 0.7% fall in December. Shopping centres reported the largest decline, falling 2.8%, while high streets experienced a 1.6% decline in footfall, up on the 1.8% fall in December. Footfall in out-of-town locations fared the best with a 1.5% increase year-on-year. Wales reported the greatest fall in regional footfall, down 4.6% year-on-year. The national town centre vacancy rate in the UK was 10.4% in January 2015, an increase from October's rate of 10.3%.
Helen Dickinson, British Retail Consortium director general, says: "It has been heartening to see that footfall is up 1.5% on January last year for out-of-town retail destinations. This reflects strong consumer confidence – more of us are happier to splash out on big ticket items, particularly furniture, which we usually travel out of town to view and buy.
"January is traditionally strong for online sales and this year was no exception. This has undoubtedly impacted on footfall for high streets and shopping centres and is further evidence of the impact of our changing shopping habits. Retailers will be looking closely at these figures to help them harness the growth of e-retailing to drive consumers to their bricks and mortar stores. Click-and-collect services are an excellent example of how this is happening right now and innovations in this area are set to continue for some time to come.
"Rising numbers of vacant shop units are still a cause for concern. We have welcomed the government's pledge to review business rates on our recommendation however in order to make a real difference the review will need to be wide in scope and seek radical solutions. Many local councils are working hard on initiatives to inspire high streets and shopping centres to flourish and the BRC continues to support this work. Spreading best practice - such as supporting pop up shops, increasing digital connectivity and focusing on general town centre improvement – is crucial if we are to drive down a vacancy rate that remains stubbornly above 10%."
Diane Wehrle, Retail Insights director at Springboard, says: "The 1.2% drop in footfall across the UK in January is a stark contrast to the 1.6% increase in January 2014, and this contrast is heightened further by the fact that it also comes in the face of a modest increase in retail sales in out-of-town locations whilst declining in both high streets and shopping centres. So while high streets and shopping centres still account for the majority of our shopping floor space, the ongoing strengthening of out-of-town locations is clear evidence that our urban shopping locations are losing market share.
"Without doubt this is due to both the challenge of the internet and the convenience of out-of-town locations for click-and-collect as they offer plentiful, accessible parking that is free of charge. Despite this, it is good news that the vacancy rate has increased only slightly, to 10.4%; although the number of retail leases that are due to expire over this year suggests that this could rise further over the coming months - particularly as consumers are now demanding discounts, which squeeze margins and adversely impact profitability and long term business sustainability.''
Country and region footfall and vacancy analysis
- Five regions in England reported footfall above the UK average – East (1.2%), South East (1.0%), Greater London (-0.7%), West Midlands (-0.7%), and North & Yorkshire (-0.9%).
- Wales reported the largest decline in its footfall rate, down 4.6% in January. Scotland reported its first decline in footfall since June 2014, down 3.0%. Northern Ireland experienced a decline in footfall of 2.4%.
- Five regions of England had a vacancy rate lower than the UK average - the East (6.8%), Greater London (7.1%), the South East (8.9%), East Midlands (9.6%) and the South West (9.9%). Scotland and Wales reported a rise in their vacancy rates to 9.7% and 15.5% respectively. Northern Ireland reported a marginal fall in its vacancy rate to 16.3% in January 2015.
Source:
http://www.furniturenews.net/news/articles/2015/02/118357378-consumer-confidence-inspires-growth-out-town-footfall