Though Thanksgiving Day and Christmas Day are not traditional festivals in China, retailers based in the US are trying to transform Chinese to be their crazy shopper in the end of year.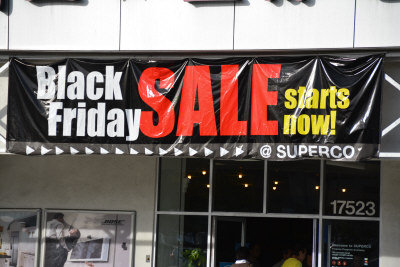 The WSJ reports that shopper from China will be qualified for the discount service by Macy's Inc from this week due to the partnership build between American retailers and Alipay, which is the third-party digital wallet of ecommerce giant Alibaba.
The sales promotion comes with the service named ePass launched by Alipay. ePass can make it more convenient for American retailers to sell their products to Chinese shoppers. ePass, which is similar to Paypal, can help American retailers in promotion, currency converter, transportation.
ePass service will help retailers enjoy the online market worth more than 300 billion dollars this year. President of Macy's Inc said that the company had selected 100 kinds of products to sell in China as a part of Black Friday.
Alipay will help transportation of products from US distribution center to China. Few American retailers provide transporting-China service because lots of products can't be through customs and the transportation cost is very expensive.
Source:
Made-in-China.com