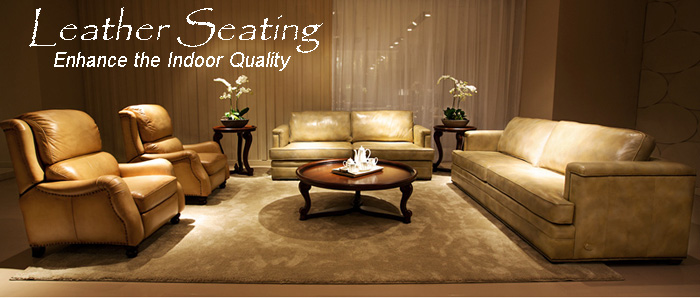 Leather products are becoming more and more popular these days. In contrast with their previous hardness, integrating with bright color, leather products are designed much softer, which makes leather product more fashionable and essential for women users. Besides, leather products are so tough and durable that they can be kept as heritage collections. Being furnished with leather furnitures, the whole house can be upgraded and more attractive chasing some popular trend.
Streamlined style, showing exquisite workmanship beauty
Not all leather furniture is connected with the word "heavy", streamlined designs and precise shapes are also fantastic. The smooth lines are very mellow and full of art feeling, with which the house space has also become more dynamic.
Bright color, the vitality of leather products doubled
This color is similar with fruit shining color, which makes the leather furniture look dynamic and vibrant, we praise this color because it determines that the leather should not only have one dark color. No matter which corner of the room you put the Bright color leather in, it will be the most attractive facility in your room.
Fashionable and eye-catching, making the indoor space more interesting
Playful objects, with only one glance you can feel joyful, and also they will make the space more vivid, breaking the dull and dreary atmosphere in the room.
Heterogeneous material, young style of leather objects
Leather can match with wood, metal and other different materials, highlighting the young style of the leather.
Source:
http://furniture.made-in-china.com/