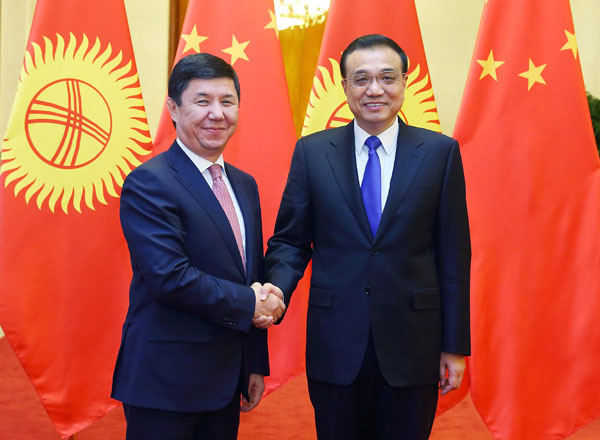 Construction of a railway linking China, Kyrgyzstan and Uzbekistan will start in the coming year.
The President of Kyrgyzstan Almazbek Atambayev said the project will boost economic growth in his country, as it will provide the landlocked country with easier access to ports.
It is estimated that the project will cost some 2 billion U.S. dollars.
Once completed, the rail is expected to transport some 20 million tons of goods annually.
Atambayev also added that they are considering extending the rail line to Iran.
The decision was announced after Chinese Premier Li Keqiang urged resumption of talks on the project during a meeting with his Kyrgyzstan counterpart Temir Sariyev earlier this month.
Talks on the 500-kilometer railway started in 2008 but the project was later shelved.
Source:
http://english.cri.cn/12394/2015/12/23/3521s909712.htm