Velago has just recently introduced the Crema as a new set to the collection of outdoor furniture. The sleek white wicker sofa set comes with stainless steel legs providing for a unique look. Complemented with grey outdoor cushions, it is sure to attract neighbourly eyeballs en-masse.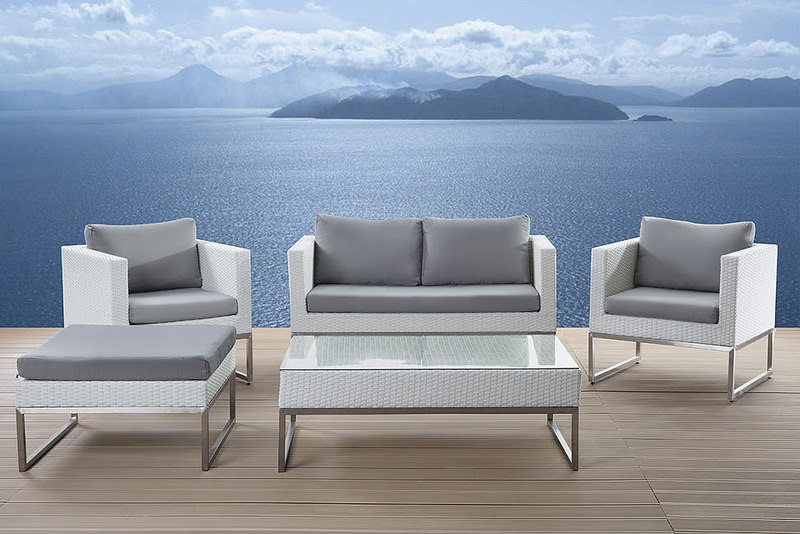 The Crema combines all the advantages of well built modern patio furniture. The sturdyness and cool trendy look of stainless steel. The white-is-the-new-black resin wicker, that brings elegance and durability. A grey tone cannot be missing if you want to make a style statement. The cushion fabric picks that up. It feels soft, exactly what you are used to from indoors, but still has all the features needed outside. It is UV resistant and treated with a water repellent coating.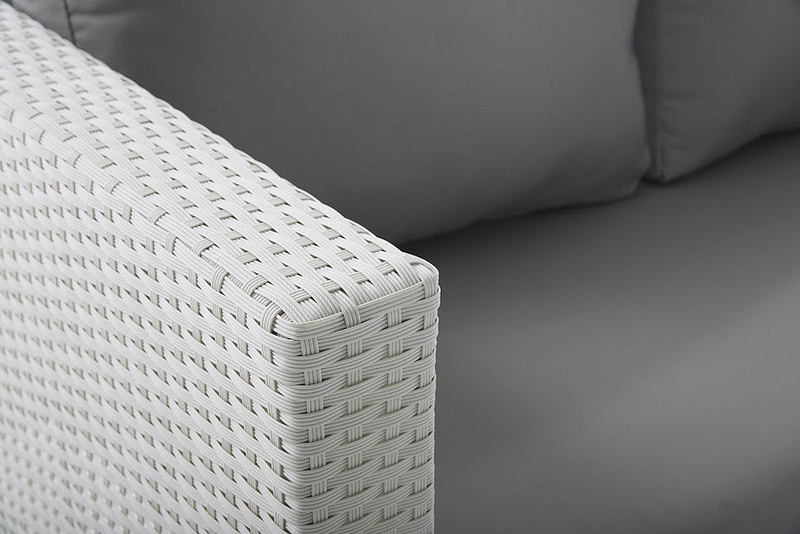 If you are hesitant having white furniture outside, thinking of how fast it will get dirty, consider this. Once you remove the cushions, you are good to go at it with your garden hose! It cleans fast and quite frankly, it does not get dirty that fast, unless you have a huge amount of trees in your backyard. There is also the option of covering the set with a tarp or a custom furniture cover when not in use. That will keep the cleaning to a minimum.
Source:
http://blog.velagopatiofurniture.ca/2014/10/02/latest-modern-patio-furniture-design/