Sapphire substrate maker Sino Sapphire has posted a net loss of just NT$1.89 million(US$63,000)or NT$0.05 per share for the first half of 2012,according to a filing by parent company Sino-American Silicon(SAS).Total revenues for first-half 2012 were NT$316 million.
Sino Sapphire has been reporting growth in revenues for the past eight consecutive months.The firm reported massive net losses for fourth-quarter 2011.However,in June 2012,Sino Sapphire returned to profitability and achieved on-month revenue growth above 300%.
The firm said it expects clear visibility and stable demand in the third quarter.Sino Sapphire believes revenues and profits in the second half of the year will continue to increase.
Sino Sapphire noted that patterned sapphire substrates(PSSs)account for more than 99%of monthly shipments.The firm has been expanding monthly capacity from 100,000 units to 300,000 units.Sino Sapphire predicts demand for LED retrofit lighting and TV backlights to continue growing,hence performance in the second half will be better than the first.
The merger of Sino Sapphire and Crystalwise will be formalized in January 1,2013.The new merged firm will be Taiwan's biggest sapphire substrate maker.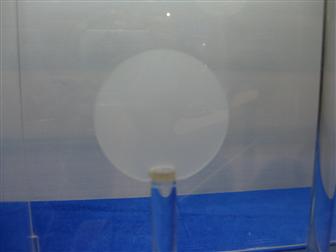 Sino Sapphire reported small 1H12 net loss of NT$1.89 million
Source:
http://www.digitimes.com/news/a20120817PD204.html