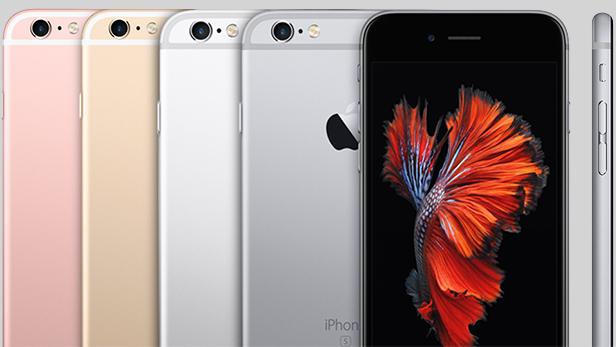 Everything you need to know about the iPhone 7
It's no surprise that hype for the iPhone 7 and iPhone 7 Plus is already building. Here's everything we know about Apple's biggest launch of 2016, including the iPhone 7 release date, price, rumours, videos, images, features, and specs.
Apple's iPhone 7 looks almost certain to arrive in September 2016, and rumours about the handset are already starting to trickle out.
The phone will arrive as the successor to two very well-received devices – the iPhone 6S and iPhone 6S Plus – so the pressure is on to get the formula right once again.
Will there be two iPhones launching in September, just like previous years? We'd say probably. The size split has been successful in the past, so we're expecting to see a 4.7-inch iPhone 7 and a 5.5-inch iPhone 7 Plus.
The iPhone 7 is already facing stiff competition, and it hasn't even launched yet. Rival handsets like the Samsung Galaxy S7 and LG G5 will put the hurt to Apple in a big way, so the iPhone 7 needs to be innovative.
So what can we expect to see from the iPhone 7? Read on the find out the latest iPhone 7 news, rumours, and more.
Here's what to expect:
Latest iPhone 7 news
When does the new iPhone 7 come out? Probably September 23
What's new about the iPhone 7? iOS 10, A10 chip, no headphone jack (rumoured)
How much will the iPhone 7 cost? £539-549 seems likely
iPhone 7 Release Date UK & US – When will the new iPhone 7 come out?
Apple, more so than many of its rivals, is a creature of habit, which makes it very simple to predict the iPhone 7 release date.
The best strategy is to look at previous iPhone launches, which we've outlined below:
iPhone 6S – Wednesday, September 9 (reveal), Saturday, September 19 (release date)
iPhone 6 – Tuesday, September 9 (reveal), Friday, September 19 (release date)
iPhone 5S – Tuesday, September 10 (reveal), Friday, September 20 (release date)
iPhone 5 – Wednesday, September 12 (reveal), Friday, September 21 (release date)
Based on those dates, we'd expect the iPhone 7 and iPhone 7 Plus reveal to take place on either:
Tuesday, September 6Wednesday, September 7Tuesday, September 13Wednesday, September 14
And we'd expect the iPhone 7 release date to fall on either Friday, September 16, or Friday, September 23.
If we were forced to mark our calendars, we'd probably place our bets on September 14 and September 23 for reveal and release, but we can't say for sure until Apple starts sending out invites.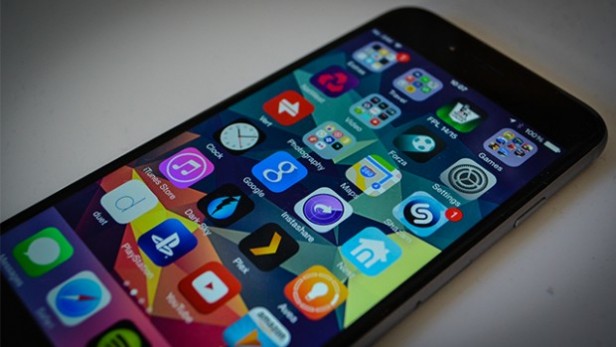 iPhone 7 Features – What's new about the iPhone 7?
One of the most obvious upgrades we're sure to see with the iPhone 7 is the introduction of a new processor. It's generally accepted that Apple's A10 system-on-a-chip will feature in the new device, bringing with it assured improvements to processing and graphics.
It's also looking very likely that Apple is going to abandon the 3.5mm headphone jack that you use to connect your headphones. Instead, users will be forced to plug in via the Lightning port, which will mean purchasing an expensive adapter for many, or using Bluetooth headphones. This is just a rumour, albeit one mounting in evidence, so don't start flogging your lug-huggers just yet.
Camera upgrades are also a dead cert. There's potential to finally get optical image stabilisation on the smaller iPhone 7, something reserved for Plus models only until now. We're also likely to see improved low-light performance on both the iPhone 7 cameras.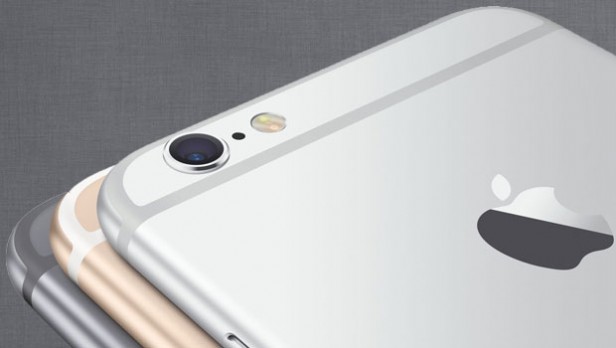 And finally, it seems almost certain that the iPhone 7 and iPhone 7 Plus will both feature Apple's upcoming – but not yet announced – iOS 10 software. It's expected that the new software version will be revealed at Apple's Worldwide Developer Conference, which will likely be held in June.
Should I wait for the iPhone 7?
If the iPhone 7 and iPhone 7 Plus aren't hugely popular, we'll eat our keyboards. Apple devices always command hype like no other, and so we don't need to do much convincing for fans of the brand.
That said, Android is now a slick, powerful operating system that most will find as easy to use as iOS. And with formidable rivals like the Samsung Galaxy S7, LG G5 and Nexus 6P already available, the iPhone 7 is very much up against it.
What's more, the iPhone 7 will be launching at a similar time to other expected handsets like the Samsung Galaxy Note 6 and Google's Nexus 2016 handset(s).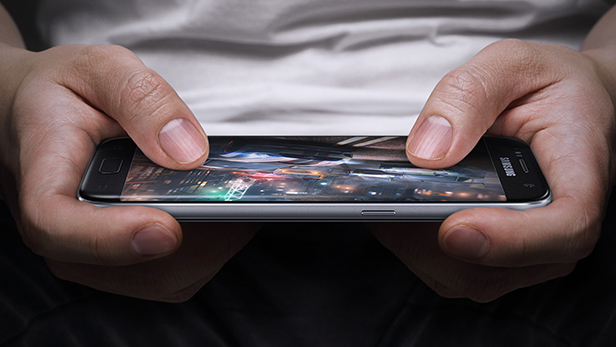 The new Samsung Galaxy S7
And if you're a fan of iOS but hate the large 4.7-inch and 5.5-inch frames of flagship iPhones, you might want to consider the iPhone SE, Apple's new 4-inch smartphone.
It's worth a mention that the iPhone 7 doesn't yet sound like it will offer significant upgrades over the iPhone 6S. So if you've got last year's handset, you might want to wait for the inevitable "S" version next year. That said, it's still early days, and attractive features are sure to leak out in the coming months. as well as sneak peaks at the new design.
iPhone 7 Videos and Images:
Though it's still early days, we've already seen a handful of iPhone 7 video and image leaks.
First up is this iPhone 7 case video by prolific tech leak YouTube channel Unbox Therapy, in partnership with the reputable leaker Sonny Dickson.
We've also seen a couple of images rumoured to show off early versions of the iPhone 7 – and cases – as you'll see below: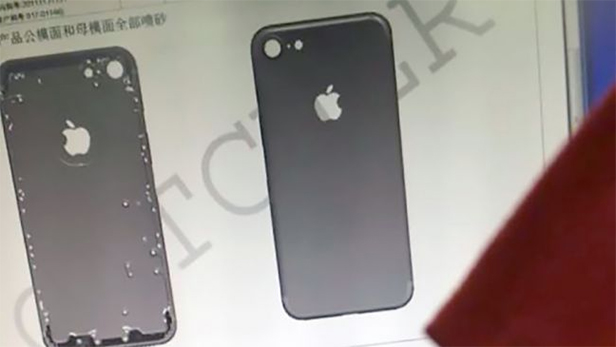 Via OnLeaks
iPhone 7 Specs
Details on iPhone 7 specs are still light at this point, but we've heard some early rumours nonetheless.
First up is the probable introduction of the A10 system-on-a-chip, the next generation of Apple's custom-built processors. While it's not clear what improvements will be in store, we'll likely see power efficiency savings, increased performance, and a boost to graphical processing.
It's also widely rumoured that Intel is courting Apple to supply the modems for the iPhone 7. Until now, Qualcomm has been the lead supplier for modems in Apple's mobile devices, but Intel is said to have a 1,000-strong team of employees on the case. However, it's worth noting that Qualcomm isn't being entirely shut out; apparently, it will still make a significant share of the modems.
The rumour is mostly interesting because of the suggestion that Apple is keen to reduce its reliance on Qualcomm. That's a similar sentiment that's reportedly held by senior Samsung officials, which explains the company's recent push with its own Exynos processors. It's said that Apple is looking to wean itself off third-party suppliers in the future too.
As far as other specs go, we're not quite sure. The most recent round of iPhones featured 2GB of RAM, so we'd expect the same with the iPhone 7. After all, Apple has historically been very cautious and considered when it comes to arbitrary hardware upgrades.
iPhone 7 Battery Life:
The iPhone 6S uses a 1,715 mAh lithium ion battery, which Apple said offered 14 hours of talk time, 11 hours of video playback, and 10 days of standby time.
As the iPhone 7 isn't expected to differ hugely from the iPhone 6S, it seems probable that a similar battery capacity will feature again.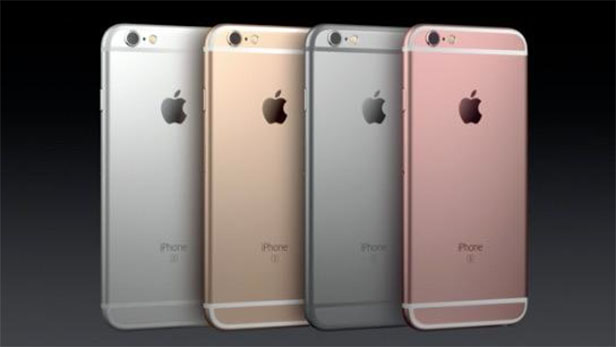 However, we could see improvements to battery life, even if the battery capacity doesn't change. That's because it's likely Apple will make some efficiency improvements with its A10 processor.
Still the Galaxy S7 has significantly increased the size of its battery so Apple may have to do something similar or risk being left behind in the battery life stakes.
iPhone 7 Screen and Features
Most of the iPhone 7 leaks we've seen so far seem to show suggest Apple will remove the headphone jack. Apple has been heavily tipped to drop the 3.5mm audio jack on its next handset, with the intention of users connecting via the Lightning port instead. Doesn't that mean you won't be able to use your existing headphones with new iPhone, unless you buy an expensive adapter? Yes, yes it does.
Another rumour doing the rounds is that the iPhone 7 will come bundled with wireless Beats in-ear headphones. If this does happen we'd expect them to be Apt-X compatible so that audio quality isn't significantly compromised by being compressed over Bluetooth.
Several leaks also appear to show the inclusion of dual-speakers on the bottom of the iPhone 7 and iPhone 7 Plus. However, as this rumour is based on early case renders, it's tough to speak to the legitimacy of the claim.
In terms of sensors, we're not expecting any huge departures from previous Apple handsets. For reference, the iPhone 6S featured a Touch ID fingerprint scanner, a barometer, a three-axis gyro, an accelerometer, a proximity sensor, and an ambient light sensor.
iPhone 7 Software: iOS 9 or iOS 10?
The latest version of Apple's iOS mobile software is iOS 9, which was released midway through 2015.
The OS update brought with it a number of improvements, including better multitasking for the iPad, and boosted Siri intelligence. It also introduced the Apple News platform.
But the iPhone 7 is unlikely to ship with iOS 9 on board. Instead, we're expecting to see the upcoming iOS 10 debut on the iPhone 7.
Apple is expected to show off iOS 10 at its Worldwide Developer Conference (WWDC) 2016. Unfortunately, we still don't have a date for the event just yet, although it's likely to fall in June.
We don't really have many clues as to what changes Apple will introduce with iOS 10, but here's what we'd like to see.
iPhone 7 Price:
As with the release date, the iPhone 7 price isn't too tough to guess. After all, Apple tends to stick with similar mark-ups year in, year out.
Here are the UK launch prices for the most recent Apple handsets:
iPhone 5 – £529iPhone 5S – £549iPhone 6 – £539iPhone 6S – £539
Based on those figures, we'd expect to see the iPhone 7 price fall around £539 for the base model.
However, we wouldn't be surprised to see a slight price hike – perhaps £549? After all, the rival Samsung Galaxy S7 launched at £569, and Apple would be remiss to appear less premium than its South Korean competitor.
Source:
http://www.trustedreviews.com/news/iphone-7-release-date-price-rumours-video-images-features-uk