Japanese carmaker Nissan has unveiled its prototype NSC-2015 self-driving electric car at the Combined Exhibition of Advanced Technologies (CEATEC) 2012 in Tokyo, Japan.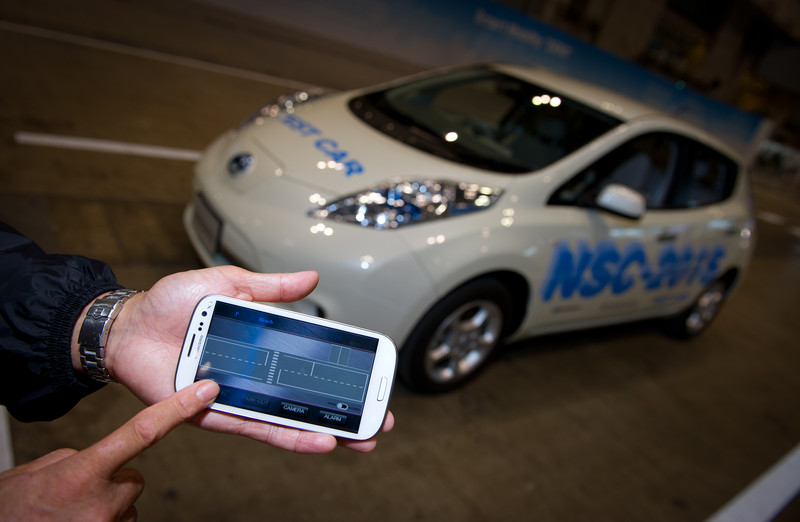 The new prototype car, which is a modified version of Japanese carmaker's Leaf model, is equipped with sensors, cameras, computers and 4G communication technology and offers wireless connections to navigate, as well as programmes to rotate the steering, shifting gears and brake.
Nissan's new creation uses a smartphone connected to the automated valet parking technology that allows the user to remotely control the car.
As per the instructions delivered through smartphone, the NSC-2015 will automatically park by initially searching for a vacant parking space while identifying its surroundings, as it identifies an open parking space automated parking commences, Nissan said.
Features of the new prototype include an all-around view camera which can react to any doubtful behavior and warn the driver of it through an alarm to his or her smartphone.
Nissan's IT & ITS Development department Expert Leader Toru Futami said with 90% of accidents caused by human error, the company aimed to make a machine that could reduce error to as close to zero as possible and prevent an accident before it happens.
"Another objective was to reduce time-loss, such as that spent on looking for parking. That can be about 10 minutes lost door-to-door, when all you need to do is get to the entrance," Futami said.
The project has been mainly aimed at solving problems that include traffic congestion and accidents.
Nissan is aiming to launch the new car into the market by 2015.
Source:
http://www.automotive-business-review.com/news/nissan-unveils-prototype-nsc-2015-self-driving-ev-in-japan-051012