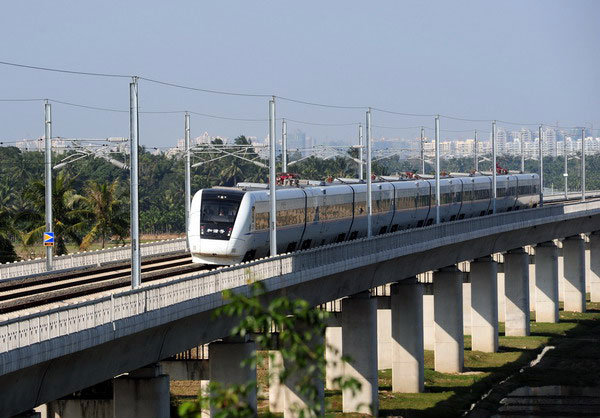 The western portion of the world's first high-speed railway loop around an island is set to be put to use on December 30th in south China's Hainan.
The eastern portion of the line was completed previously, meaning passengers will be able to circle the island.
The construction of the western part started in 2013 with a length of 350-kilometers.
The entire loop railway is over 650-kilometers long and stops at 29 stations.
Source:
http://english.cri.cn/12394/2015/12/29/4081s910499.htm