LED lighting manufacturers can minimize supply chain issues by focusing on supplier fulfillment,selecting sources,and service standards explains RAY SJOLSETH.
Regardless of industry,almost any business owner will seek a way to reduce lead times and increase sales.Unfortunately,the LED lighting industry is known for its long lead times,which are almost always caused by supply chain issues.This latency directly affects the closing of the sale,and that's extremely detrimental in any industry,let alone one as new and ever-evolving as the solid-state lighting(SSL)industry.But there are steps that you can take to minimize supply-chain issues.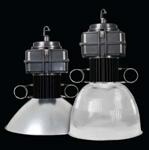 FIG.1.
Because the LED lamp and luminaire industry is such a land grab,it is crucial to find ways to overcome challenges innate to being a first mover.The main issue that causes longer lead times starts with the supply chain,which directly affects whether a lead will result in a sale.
On average,lead times are approximately six weeks,but it would be preferable–and better for business–to begin a project in less than three weeks.This is particularly important because LED retrofit projects are often impulse purchases where the buyer expects samples and beta tests to begin immediately.
While buyers'enthusiasm is great for business,it can also have a negative impact on the bottom line if the purchasing process isn't quick and efficient.The LED industry is saturated with lighting product providers,and buyers can easily move to a provider who can obtain and install the new lighting fixtures faster.
To shorten lead times and in turn win more business,there are three key issues that you must find a way to address in order to own your piece of the pie:product fulfillment,sourcing suppliers and service standards.
Product fulfillment
Many LED lighting manufacturers use various component suppliers such as Cree,Philips,Lumileds,Seoul Semiconductor,Epistar,Osram and others to supply pieces of the final LED fixture.These suppliers offer broad component families for LED products,but there are often problems with orders being completed correctly.For example,most projects ultimately combine specially engineered components that meet buyers'performance goals and the lighting maker must match the requirements to the component or subsystem supplier offerings.
Once the order is placed and the specialty pieces are engineered,the LEDs provided by the suppliers are often inaccurate and the process has to be repeated.Usually this mismatch occurs because suppliers have difficulty filling orders properly,and so production is delayed.The delay in production is one reason lead times are longer,causing buyers to seek other manufacturers.
To better manage product fulfillment,LED lighting manufacturers should be aware of the internal systems and processes their component suppliers have in place and follow those procedures in composing orders.Transparency is the key when working with vendors because if you're able to understand why and how they do things,you'll be better able to place orders moving forward that can be quickly and accurately filled.Clear communication of your needs while understanding their capabilities will help eliminate misunderstandings in the future.
Sourcing providers
Another supply chain issue for LED lighting manufacturers is sourcing providers who maintain a steady supply of parts specially designed for LED fixtures.Inventory of aluminum and plastic extrusions,injection moldings and drivers are needed to properly engineer LED fixtures,but it is difficult to find providers who are capable of keeping up with demand.A delay in delivery of parts also causes extended lead times.
Because most LED lighting manufacturers aren't completely vertically integrated,few of the businesses can afford to source raw materials firsthand.Sourcing quality providers is the next best solution to maintaining inventory standards.To ensure your provider is in the best position to meet your needs,you'll need to communicate as much information to them as possible.It's necessary to make them aware of forecasted run rates,engineering changes,large-scale projects and product standards such as UL,DesignLights Consortium(DLC)and Conformite Europeenne(CE).Also,if you have anticipated dates of rollout,it's best to pass that information along as well.
It's also important to do your due diligence regarding the companies that you work with.Are they stable?Have you checked references?Are they organized?All of these factors contribute to the systems they have in place to make sure your order is complete and on time.
Service standards
Another common issue in the LED lighting manufacturing industry is service.A manufacturer's location is a large determinant of cost and turnaround on supplies due to variation in rent costs,labor costs and other variables such as location of highways and room available for expansion.Those located overseas,and there are many,might be able to cut labor costs,but they have to deal with longer shipping times.
At the same time,many suppliers are overwhelmed with growth because SSL demand is increasing.There are so many opportunities that it's difficult to focus and perfect one area of supply,and so vendors often get bogged down.This delay is then passed on to manufacturers and ultimately the end user.
To address these issues,many manufacturers have begun insourcing these products.Working with suppliers who are closer in proximity should shorten lead times and alleviate uncertainty.Manufacturers can also forecast production needs by maintaining visibility into sales representatives',dealers'and distributors'upcoming projects.
LED technology offers an ever-changing product line that is getting increasingly better and more affordable every day.As demand is set to continue to increase,manufacturers will be better positioned to address supply-chain issues if they develop strategies and partnerships to decrease lead times.That's the path to close more deals.
Source:
http://ledsmagazine.com/features/9/9/6