Each year, car reliability trends begin surfacing as we look at data by brand and car type, with periodic spikes common around redesigns and new technology. As is often the case, the muscle and otherwise sporty cars are seeing much reliability activity in the latest Consumer Reports Annual Auto Survey.
Our analysts note that this is a particularly volatile segment, where changes are not uncommon year after year. In our latest reliability data, we see that there are 11 out of 21 sporty cars with average-or-better predicted reliability, whereas last year, there were 13 out of 16, suggesting that sporty car reliability has shifted into reverse. (See our guide to car reliability.)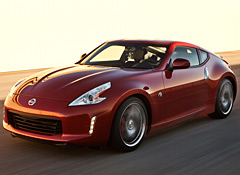 Last year, there were only three models that fell below average for predicted reliability. With new models and more data on some less-popular cars this year, we have 10 subpar models for this car type. Not good.
The American muscle cars are having an off year, with the Dodge Challenger and Ford Mustang V8 coming up below the statistical average. The "average" rating is within 20 points of either side of the zero line. Even with that generous margin, the Chevrolet Camaro and Mustang V6 are just barely in the average zone that permits us to recommend them.
The Camaro had a tough year in 2011 that continues to shape its reliability prediction. Body hardware continues to be an issue; this trouble area includes windows, locks and latches, doors or sliding doors, trunk, mirrors, seat controls (movement and temperature), seat belts, sunroof, and convertible top. Explaining its score, the Mustang has suffered from two years of "transmission minor" woes with the V8 powertrain, along with some suspension issues.
The Challenger has plummeted from a strong showing last year of better-than-average predicted reliability to worse-than-average now. For the 2012 survey, it was hurt by problems in squeaks & rattles, body hardware, brakes, and audio system.
The top sports car is the Nissan 370Z. Last year it was the lowest-rated sporty model. Key reasons for its volatility is the small survey sample size and the fact that Nissan may be actually sorting out bugs. Periodically, we do not receive survey responses on more than 100 Z-cars detailing issues—our minimum threshold. This means that even though the car has been around for years, its prediction is occasionally not based on a three-year data set, and this is noted in our ratings.
Most reliable Least reliable Nissan 370Z* Volkswagen Beetle* Hyundai Veloster* Mini Cooper S Mazda MX-5 Miata Chevrolet Corvette BMW 128i* Dodge Challenger Subaru Impreza WRX/STi Audi S4*
If a model was new or redesigned in the past year, or if we lack sufficient data for some years, we might use data from only one model year, as indicated by an asterisk (*).
For car shoppers, the dynamic reliability ratings for these cars can be a bit disconcerting. However, the data is spelled out in detail on the model pages, giving great resolution into how cars have been performing historically, as well as the probability of their future performance. There, reliability is broken down into 17 areas, ranging from the engine, transmission, and brakes to power equipment and the electrical system.
Everyone wants a reliable car. The good news is that tools are available to put the odds on your side.
—Jeff Bartlett
Source:
http://news.consumerreports.org/cars/2012/11/most-and-least-reliable-sporty-cars-muscle-cars.html