China is seriously planning to shift part of its $300 billion textile industry to Pakistan in the coming years, says a leading Pakistani newspaper. This was revealed by one of the Pakistani delegates after an official visit to China.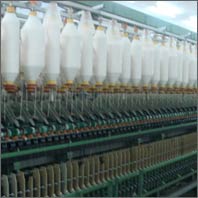 "After spending more than one week and meeting senior government officials and Chinese businessmen, I can surely say that China is very serious and it is working out a plan to shift textile industry to Pakistan, in coming years," according to the official.

The official said that China has reduced subsidies to its textile sector, and is running the sector to provide employment purpose.

The Industrial and Commercial Bank of China Limited (ICBC) and Pakistan's Habib Bank have already carried out studies to establish an industrial zone in Pakistan.

According to the official, Chinese bank representatives told the Pakistani delegation that they had already done pre-feasibility studies in Gwadar, Pind Daden Khan and Bahawalpur areas, to find an appropriate place to establish 5,000 acre industrial zone.

During his visit to China last month, Punjab chief minister Shahbaz Sharif had appealed to the China National Textile and Apparel Council (CNTAC) to invest in an Apparel Park project in Sheikhupura. The CNTAC reportedly expressed its keen interest.

Sharif also met the ICBC chairman who assured him of investing in the textile and energy sectors. Following the ICBC's assurance, the Pakistani media reported that billions of dollars of investments are expected to flow in to Punjab in the next few years.
Source:
http://www.fibre2fashion.com/news/textile-news/newsdetails.aspx?news_id=171726