Toad&Co has added Scott Whipps to its senior management team as vice president of sales, effective March 28, 2016.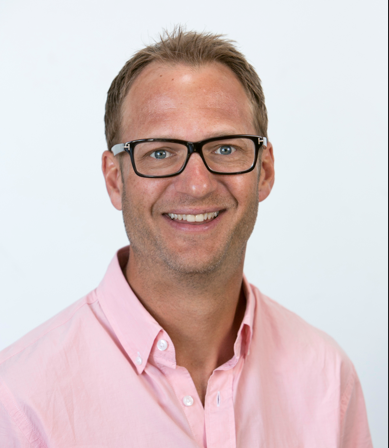 In his new role, Whipps will lead the strategic development, management and execution of global sales for Toad&Co. Building upon the existing sales force and through close collaboration with the marketing team, Whipps will help poise Toad&Co for strong growth in the coming years.
Whipps brings a wealth of relevant sales experience to Toad&Co. In his most-recent role as Clif Bar's vice president of sports retail, Whipps spent 10+ years leading retail sales for the nation's leading sustainable producer of energy bars and nutrition food. Prior to Clif Bar, Whipps served as general manager for eBay Inc. within the sporting goods and contemporary collectibles division. He began his career with American Recreation Products Inc. first as the national sales manager for Canadian Recreation Products and later as the director of sales for Sierra Designs.
"We are thrilled to have Scott join the Toad&Co team," notes Gordon Seabury, Toad&Co's CEO. "Scott brings extensive experience in thoughtful and sustainable sales channel development. His outstanding industry reputation is highlighted by his current leadership as the Board Chair of the Conservation Alliance. I am confident his values align perfectly with our commitment to responsible business and his experience will be a tremendous asset as we navigate an exciting period of growth for our brand."
A Portland, OR native, Whipps has spent his 20+ years working in the consumer product goods industry primarily in the Bay Area. Whipps holds a BA in Business and Management from the University of Washington in Seattle, WA where he graduated Cum Laude Honors. Whipps has served as a Conservation Alliance Board Member since 2012. He enjoys endurance sports such as marathon running, triathlons and cycling, and is also a USTA rated tennis player and youth sports coach. Whipps will be relocating to Santa Barbara, CA with his family for the role.
"I couldn't be more excited to join the team and lead Sales for Toad&Co," notes Whipps. "The brand has wonderful heritage yet continues to introduce relevant and differentiated styles to reach a range of outdoor consumers. I feel fortunate to have found such a wonderful opportunity with a company that can provide significant value to Specialty Outdoor Retailers."
ABOUT TOAD&CO
At Toad&Co (formerly Horny Toad Activewear), we believe that the choices we make are as important as the clothes we create. Founded on the idea that you should never have to choose between living well and doing good, our clothes are meant to inspire you to live your fullest life. We do our best to make choices that are socially and environmentally smart so you can feel as good as you look. Live well, do good, and keep good company.
Source:
http://www.sportsonesource.com/news/spor/spor_article.asp?section=1&Prod=1&id=60242