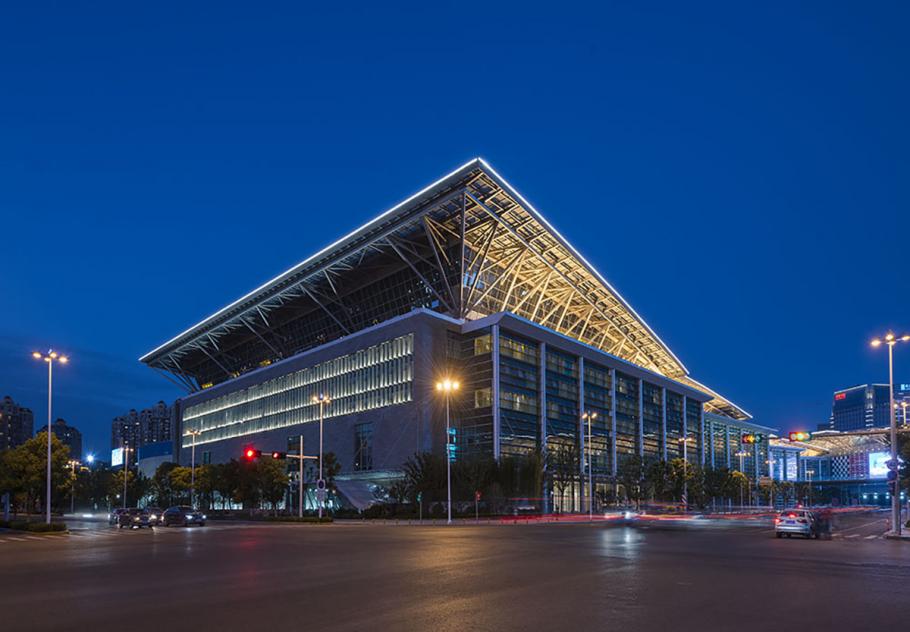 Suzhou International Expo Center lit up by LED Lights from Osram. (All Photo Courtesy of Osram)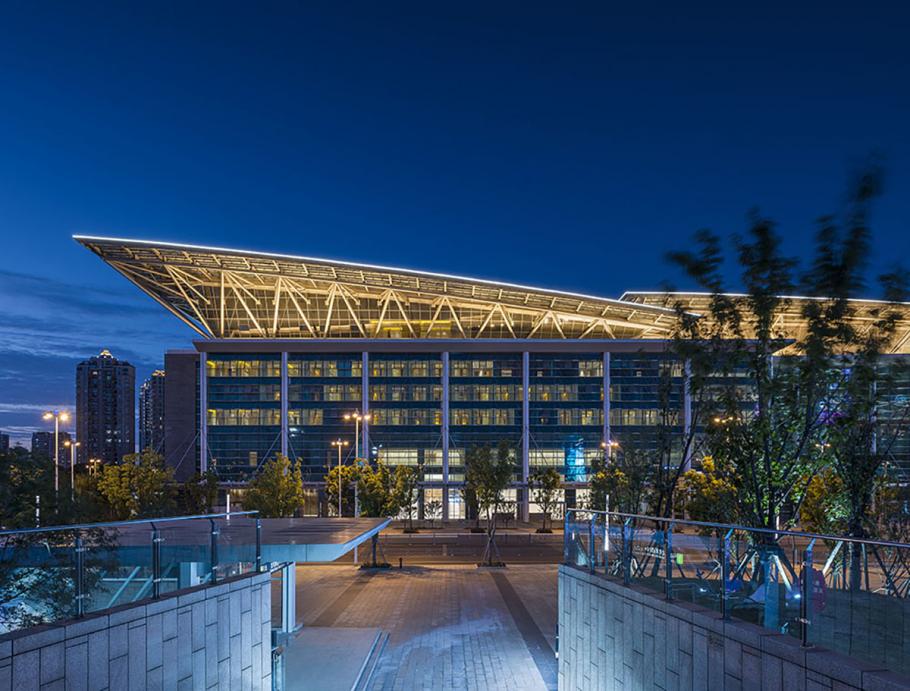 Description
Viewed from afar, Suzhou International Expo Center is like being enveloped by the bright moonlight, wearing a gorgeous silver-white silk skirt, with OSRAM's lighting solution. Located in the central area of Suzhou Industrial Park, Suzhou International Expo Center occupies an area of 188,600 square meters where all kinds of mega events, such as national and international exhibitions, conferences and celebrations, are held. With the goal to upgrade the exterior lighting, 5700 sets of OSRAM OLUX® LED Linear Wall Washer with DMX512, are installed to illuminate the façade of the building, creating a soft and uniform lighting effect and depicting a stunning and impressive picture for the expo center.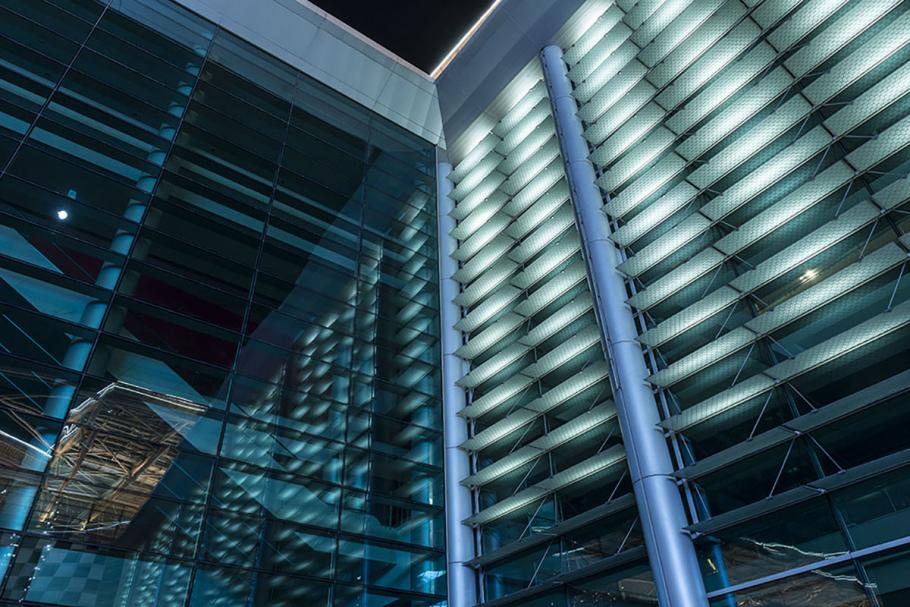 The façade of the Expo center is designed to showcase architectural details to transform it into a landmark at night.
Different simple lighting effects controlled by e:cue networked DMX control system including Lighting Control Engine 2 fx and Butler S2, add a vibrant and modern element to the building. The dynamic façade lighting design highlights the architectural details and gives a unique character to the Suzhou expo center, transforming it into an iconic landmark that dazzles at night. Providing the world's biggest uninterrupted exhibition space, Suzhou International Expo Center has become one of the most important convention and exhibition venues in China as well as in Asia Pacific.
System Integrator: Hongli lighting Group Co., Ltd.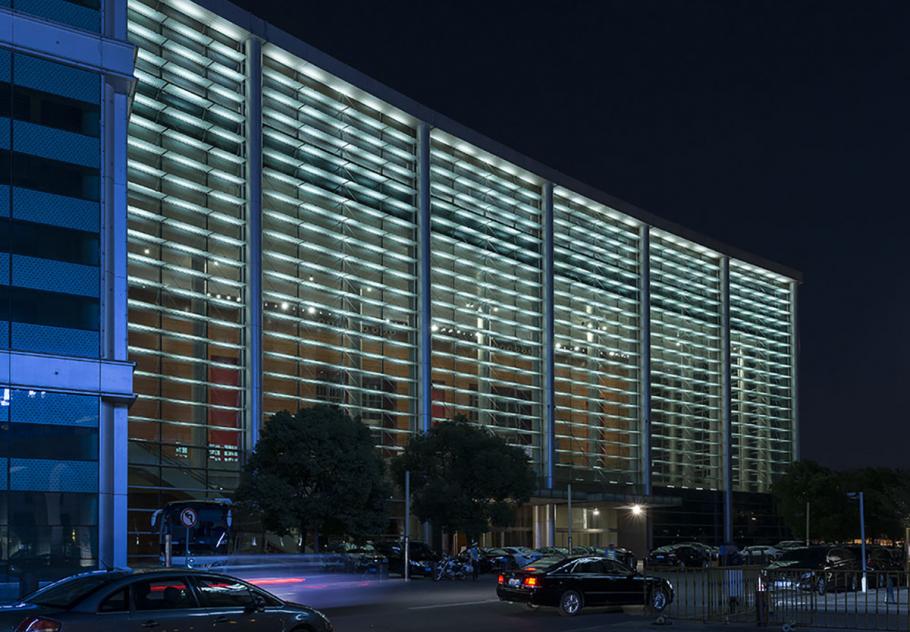 Source:
http://www.ledinside.com/lighting/2015/11/chinese_international_expo_center_lit_with_osram_smart_lighting