Taiwan-based LED epitaxial wafer and chip makers Epistar and Formosa Epitaxy and LED chip packagers Unity Opto Technology and Lextar Electronics had consolidated revenues for March increasing on month by 36.06%, 75.44%, 32.20% and 31.40% respectively, according to the companies.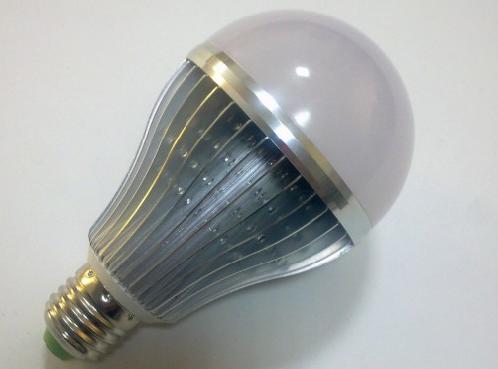 With growing orders from China, Epistar has seen production capacity for blue LED chips rise to over 80%, the company indicated. For orders for high-end products, shipments are scheduled through June, Epistar noted.
Orders for LED backlight units (BLUs) used in LCD TVs began to rebound in February and those for LED BLUs used in small- to medium-size LCD panels began to increase in March, Formosa Epitaxy pointed out. Overall capacity utilization reached to over 90% in March and is expected to attain 100% in April, the company indicated. In addition, Formosa Epitaxy will bring additional MOCVD sets into operation to expand total production capacity.
In view of increasing orders for LED BLUs from US-, Europe- and China-based LCD TV vendors, Unity Opto expects large sequential growth in consolidated revenues for the second quarter.
Lextar obtained increased orders for LED lighting products and devices from clients in Japan and China in March. In addition, Lextar has received growing orders for BLUs for use in direct-type and edge-type LED TVs and LED BLUs for use in smartphone and tablet panels, the company indicated.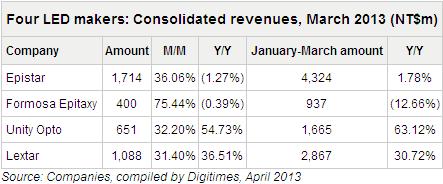 Source:
http://www.digitimes.com/news/a20130408PD218.html