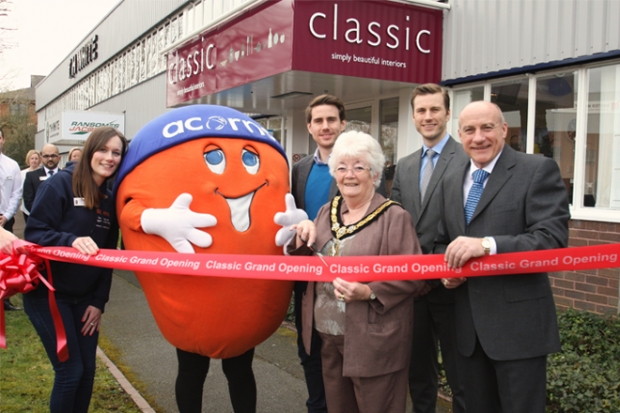 Family-owned KBB retailer Classic Kitchens held an open day to celebrate the opening of an extensive new showroom in Redditch.
The group, established in 1987, added bathrooms and bedrooms to the service offering, and now has showrooms in four locations across Worcestershire and the West Midlands.
"We were delighted with the success of our open day," says Classic director Gareth Davies. "Valued customers from the last 20 years and many new ones joined us for a great day and the response to our new displays was exceedingly positive. We have generated a substantial number of genuine enquiries, marking a new beginning for our Redditch business.
"We are grateful for the support we received from all our suppliers. Mereway for the fabulous new displays, Siemens for providing a home economist that cooked a selection of wonderful dishes throughout the day and all the others that provided the prizes for our charity raffle."
Alongside its own collection, Classic will showcase Mereway Kitchens' Cucina Colore, English Revival and Complete Kitchen ranges. For the first time, Classic will introduce bathrooms from Mereway and contemporary bedrooms from Mereway's Trend Interiors.
Source:
http://www.furniturenews.net/news/articles/2015/03/508185977-open-day-success-kbb-retailer