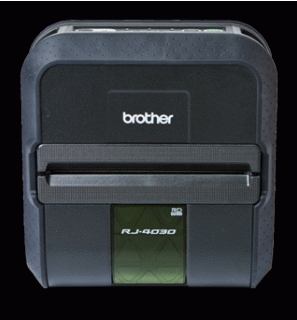 Already represented in the mobile printing space with its PocketJet and MPrint devices, Brother's new RJ Series is able to print up to 102mm wide and can be connected via USB, serial, Bluetooth or wi-fi.
At a fast print speed of 127 mm per second, the range is aimed at companies looking for a way to print receipts, tickets, quotes, invoices or labels away from the office.
"In logistics, these printers can streamline sales orders and confirmations and produce customer invoices or delivery receipts," said Brother International Australia marketing manager, electronic stationery. Aylin Dincsoy.
"Field sales and service personnel are able to print receipts and process transactions with the RJ. A warehouse can use labels on parcels or organise boxes to make picking and sorting easier. In healthcare medical staff can print critical labels wherever they are. A parking inspector can print violations, a police officer can issue fines, notices or accident reports on the spot," she said.
The RJ series also has support from major linear and 2D bar codes ensuring compatibility with the latest technology for new applications and supports the industry standard print resolution of 203dpi.
"The use of mobile technology has been on the rise as businesses deploy mobile solutions to help become more productive, lower operating costs, gain a competitive advantage and service customers more effectively," added Dincsoy.
"Our RJ series was specifically designed after listening closely to the needs and concerns of both current and potential clients to help them meet and surpass each of these goals," she said.
Optional accessories include a magnetic card reader, vehicle mount, vehicle chargers, 4-bay battery charger, AC adapter, weather case, shoulder strap and in-vehicle adapter.
The RJ Series is priced at $1099 (RRP) for the RJ-4030 and $1199 (RRP) for the RJ-4040.
Source:
http://www.stationerynews.com.au/news/brother-expands-mobile-printing-portfolio