The Satechi Touch USB LED Lamp turns nearly any empty bottle into a table lamp. Rather than throw away empty bottles, simply place the lamp into the opening of a bottle, plug the lamp into a USB port, and touch the silver top of the lamp for an instant environmentally-friendly desk lamp. Please click here for video introduction.
Not only does the Satechi Touch USB LED Lamp let you reuse bottles, the LEDs do not contain any mercury and have a life time of 50,000 hours. You won't be contributing to landfill waste of incandescent or fluorescent bulbs which can leak poisonous mercury into drinking water sources. The lamp consumes only 1.2 watts, considerably less power than incandescent and fluorescent lamps, making it an environmentally-friendly choice.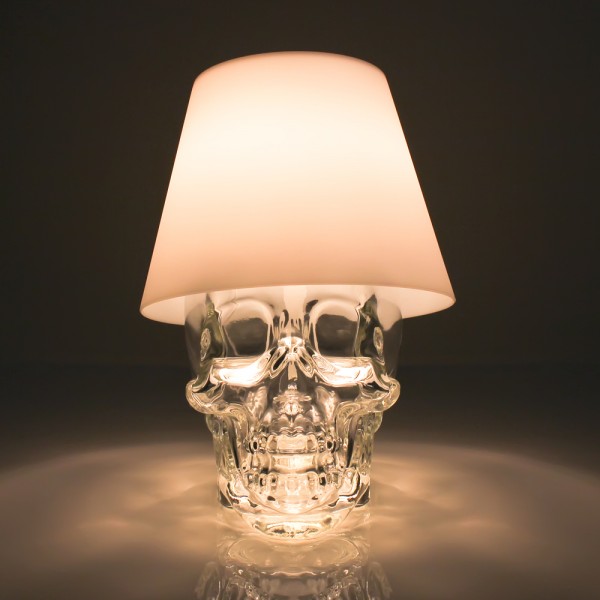 Satechi Touch USB LED lamp in a skeleton shaped bottle. (LEDinside/ Satechi)
The frosted white shade diffuses light, producing a soft glow that creates a comfortable environment that's ideal for the bedside or a desk. Turning on and off the lamp simply requires touching the silver disc at the top of the lamp. Since the lamp is lightweight and remains cool to the touch, it can be easily transported to provide light where you need it most.
The simple design and white color of the lamp will fit into any décor, especially combined with the ability to customize the base of the lamp by using your own bottles. Change the bottle to fit your mood or new furniture, showcase a bottle saved from a special occasion, or display your favorite vintage rather than throw it away. In the absence of flowers, the Satechi Touch USB LED Lamp can turn a vase into a lamp. It's the perfect gift if you don't quite know someone's decorating style.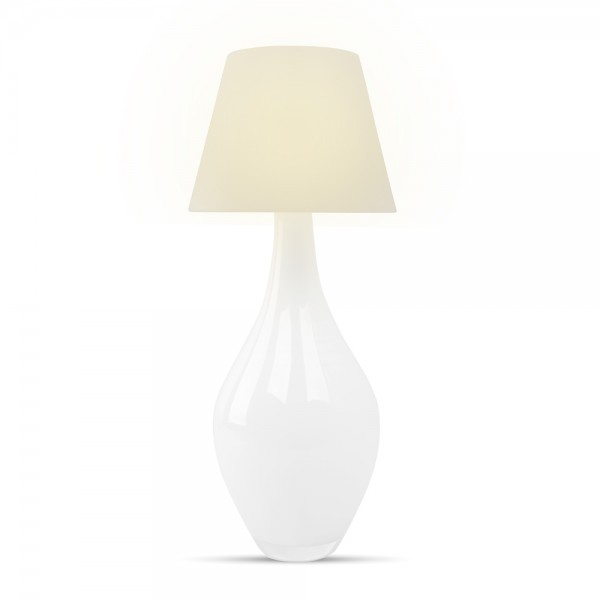 Satechi Touch USB LED lamp in a vase-like bottle. (LEDinside/ Satechi)
While the Satechi Touch USB LED Lamp should be cleaned with a slightly damp cloth, it is not waterproof and cannot withstand submersion in water, splashes of water, or damp conditions. Please unplug the lamp before cleaning it to avoid electrical shock.
Source:
http://www.ledinside.com/news/2013/9/reuse_bottles_with_satechi_touch_led_lamps