With powerful production channel, cost advantage, and the gradually narrowed distance of overseas quality level, however,in stationery industry, lots of stationery manufacturers meet bottleneck in innovative consciousness and brand consciousness.While stationery products lack of talent so that there are not innovative consciousness.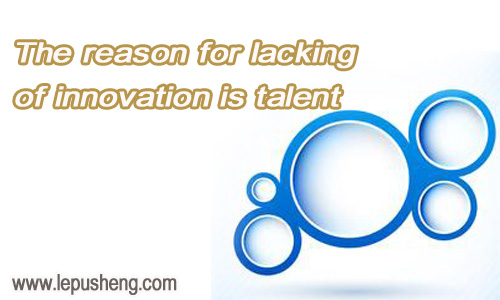 The lack of scientific and technological personnel and the loss is the important factors influencing the enterprise technology innovation ability.If stationery enterprises want to improve the ability of innovation, then it is very important to improve the research and development strength and innovation ability, we should attach importance to market popular elements, combination of consumers' opinion.Fusion of various information, to produce the stationery products which can meet the demand of the stationery market in China.
The lack of talent in enterprise on the one hand,we can see that the loss of talent phenomenon is serious.Science and technology personnel once be poached, then the core technology, commercial secrets will loss,too, if, in turn, to compete with their original enterprises, it will bring very serious loss for the enterprise,it is also very unfavorable to the development of the industry.And an important cause of brain drain is the lack of effective enterprise talent incentive mechanism, technical talents, especially senior professional and technical personnel is difficult to introduce.
Cracking technology talent shortage is the introduction of talents, retain staff.So state-owned enterprises should change idea, open field of vision of choose and employ persons.Companies should make market as key for selection,to choose those who has real knowledge and understand technology, good management and technical personnel. Atmosphere in enterprise should encourage them to be bold in tryiny and in innovation.
If we want stationery industry start from "made in China" to "Chinese brands", from "the factory of the world" to "China research and development", then we should improve the innovation ability of the industry, only to get rid of OEM mode in the past,stationery brand can go to all over the world.
Source:
http://www.lepusheng.com/news_detail/newsId=970978be-dfd8-441d-9616-939e48388d6c.html