Spanish packaging machinery solutions provider Comexi group will install two new Comexi solutions from Envaflex, as part of an agreement, to help the company reduce harmful emissions and waste.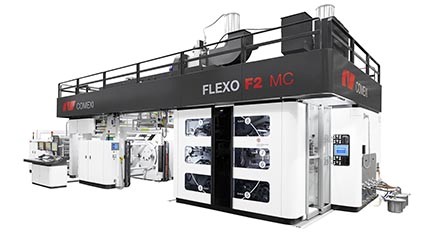 Envaflex has acquired a Comexi Flexo F2 mc press and a Comexi Proslit S1 dt slitting machine.
Previously, Envaflex had installed different Comexi flexo solutions. The current machines were found to be suitable as the F2 platform is ideal for medium runs and the proslit finishing machine would help them deliver at 800m/min.
The Comexi Flexo F2 mc is a new press model designed on the basis of the Flexo F2 mp machine, which uses the patented concept FLEXOEfficiency relating to ergonomics and accessibility. The machine has been constructed to make it better suited for medium and short runs.
While it is available in eight colours in printing widths of 870 mm to 1270 mm, it features a print repeat of up to 800mm.
The machine delivers good quality printing even at a fast speed of up to 400m/min and has the capacity to print on different surfaces ranging from plastic film to paper or laminates.
Comexi Proslit S1 dt which is a slitter-rewinder will help the company increase its efficiency by about 30% when compared to its predecessor Comexi Proslit Eikon. The machine features new and shorter acceleration and deceleration ramps along with faster turret change.
The machine is also economic as it helps in saving up to 4-6% energy when compared to its predecessor.
Established in 1984, Envaflexp provides its services to the food, pharmaceutical and chemical industries and uses materials like polypropylene, polyester, polyamide, polyethylene and cellulose, which are used for flexography and rotogravure printing, both on single sheets and on medium and high bar complexes.
Image: The Comexi Flexo F2 mc is better suited for medium and short runs. Photo: courtesy of Comexi group industries.
Source:
http://machineryandequipment.packaging-business-review.com/news/envaflex-installs-printer-solutions-from-comexi-group-040914-4361502