Foley Family Wines and Piccini Wines have formed a partnership to distribute latter's wine range in the US.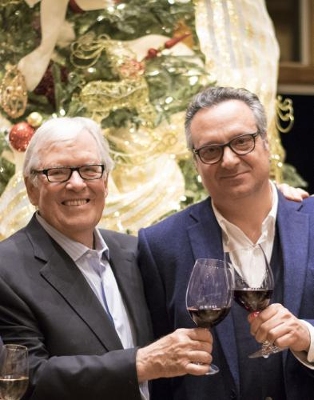 The move is in line with Piccini Wines' strategy to significantly increase focus on the US.
Piccini Wines offers a wide range of wines including Piccini Chianti Orange Label and Memoro wines.
According to Piccini Wines, Memoro wines, which include a red, white and rose, consist of grapes that are sourced from all four corners of Italy.
Commenting on the partnership, Foley Family Wines founder Bill Foley said: "I've always felt that Italian wines would be a great addition to our portfolio but it was very important to find the right partner.
"Piccini wines are of excellent quality and the Piccini family is as innovative and as passionate about the wine business as we are."
Piccini Wines currently owns five estates including Piccini, Fattoria di Valiano, Villa al Cortile, Tenuta Moraia, and Regio Cantina.
These estates harvest a variety of grapes such as angiovese, Cabernet Sauvignon, Cabernet Franc and Merlot.
Foley Family Wines produces, markets, and distributes handmade wines in the United States.
Image: Bill Foley, Founder, Foley Family Wines and Mario Piccini, Managing Director, Piccini Wines. Photo: courtesy of PRNewswire.
Source:
http://www.drinks-business-review.com/news/foley-family-wines-to-distribute-piccini-wines-products-in-us-150115-4489327