The increasing amount of jute import from Bangladesh is a matter of concern for the Indian government, textiles minister Santosh Kumar Gangwar said in Lok Sabha, the lower house of the Indian Parliament.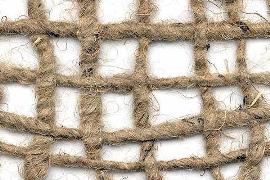 Replying to a question, Gangwar said, "Jute from Bangladesh is coming. We can stop it. We have taken up the matter with Commerce Ministry. The import is rising every year and it is a matter of concern."

Jute sector plays a significant role in the economy, especially in the eastern parts of the country. The sector supports the livelihood of around 40 lakh families, Gangwar said, according to a news agency.

The Textiles Ministry is in talks with the Ministry of Agriculture to provide more incentives to farmers producing and using good quality seeds, the minister said.

He added that he has not received any positive reply from West Bengal chief minister Mamata Banerjee over his ministry's suggestions for encouraging the industry in the state, which produces over 80 per cent of jute.

Three out of six mills in West Bengal are closed and the Union government also needs cooperation from the state to remove encroachment from those mills.
Source:
http://www.fibre2fashion.com/news/textile-news/newsdetails.aspx?news_id=171289