North Face, an apparel and footwear brand owned by VF Corporation said it has expanded its 'Clothes The Loop' recycling programme to all of its retail and outlet stores in the US.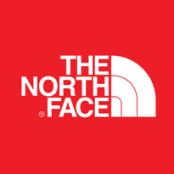 In tandem, it will also run an in-store and social media campaign to encourage consumers to recycle unwanted apparel and footwear from any brand in any condition.
'Clothes The Loop' extends the lifecycle of apparel and footwear brought in by consumers through reusing items or reverting them to basic materials used for new product manufacturing.
"Initially piloted at 10 North Face retail locations in February 2013, the recycling programme is now available in all 83 North Face retail and outlet stores in the US," the retailer informed in a press release.
According to the US Environmental Protection Agency, an estimated 24 billion pounds of post-consumer textile waste (PCTW) goes to landfills each year which is equivalent of about 70 pounds of textiles per person.
This accounts for nearly 5 per cent of all landfill space, with the amount growing with each passing year.
Between 1999 and 2009, the volume of PCTW grew by 40 per cent, while the diversion rate only increased by 2 per cent.
"If 300 million Americans recycle just one t-shirt, we would avoid use of up to 210 billion gallons of water and keep up to 1 million pounds of CO2 out of our atmosphere," North Face added.
"We are committed to creating responsible products, both in how we design them, and also in how long they last," said Adam Mott, director of sustainability for North Face.
"We are expanding 'Clothes The Loop' to help find a second life for pre-owned apparel and footwear that might otherwise go to waste," Mott too added.
"We hope this campaign gets people thinking about the lifecycle of the products they buy and how they can take simple steps to help protect our environment," he observed.
Through the program, more than 14,540 pounds or 7.27 tons of apparel and footwear have been diverted from landfills so far.
In celebration of Earth Day, for each store visitor who brings in used products to a 'Clothes The Loop' bin, North Face will make a $5 donation to the Conversation Alliance.
Items collected through 'Clothes The Loop' are sent to a recycling center where they are sorted into more than 350 categories and designated either to be reworn, repurposed or recycled.
The raw materials which are produced are then used to manufacture other products such as insulation, carpet padding, stuffing for toys and even fibre for new apparel and footwear.
North Face will donate proceeds accrued through Clothes the Loop to the Conservation Alliance, which funds community-based campaigns to protect outdoor areas for their habitat and recreation values.
Source:
http://www.fibre2fashion.com/news/apparel-news/newsdetails.aspx?news_id=172018