CSL® (Creative Systems Lighting), manufacturer of high performance, energy-efficient lighting solutions for commercial and residential projects, has released their newest Eco-Downlight offerings: 1", 3" and 5" LPD (Low Power Density) Eco-Downlights. Introduced at the June Dallas Market, the new LPDs round out CSL's Eco-Downlight collections. As LEDs continue to become brighter and brighter you need less and less wattage per square foot. "Low Power Density" LEDs have the reliability and quality of CSL's normal downlights in a smaller wattage package.
New Construction (IC Rated)*
50° optics included
Optional Optics: Very Narrow 10° Narrow 30°, Wide flood 80°
Extruded aluminum heat sink with black anodized finish
Cold-rolled steel housing with black powder-coat finish
Supplied with black oxide-coated, heat-treated spring steel mounting clips
Adjusts vertically to accommodate ceiling thicknesses from ½" to 1"
Galvanized steel plaster frame, adjustable hanger bars
Aluminum junction box with one ½" trade-size knockout
Integral, 120V input LED Driver,10W output, 90% efficient, 0.99 power factor
UL/C-UL Listed for damp location
Manufactured in the USA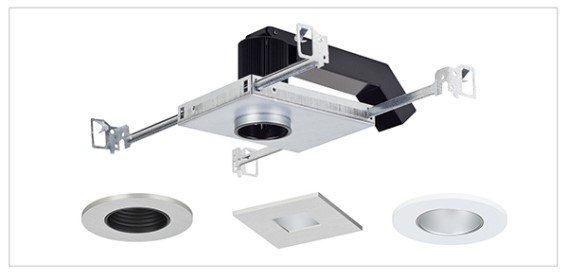 (All photos courtesy of CSL)
New Construction
Remodel
Housing/Heat Sink
Downlight Recessed Remodel IC/Airtight
50° optic included
Optional Optics: Very Narrow 10° Narrow 30°, Wide flood 80°
Extruded aluminum heat sink with black anodized finish
Cold-rolled steel housing with black powder-coat finish
Supplied with black oxide-coated, heat-treated spring steel mounting clips
Adjusts vertically to accommodate ceiling thicknesses from ½" to 1"
Aluminum junction box with one ½" trade-size knockout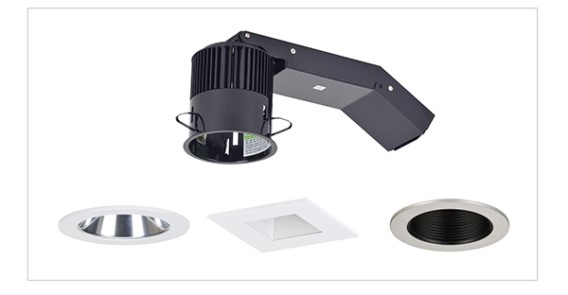 Source:
http://www.ledinside.com/products/2015/7/csl_expands_low_power_density_eco_downlights