Jomar has introduced a new series of injection blow moulding (IBM) machines designed to reduce operating costs and increase production for customers.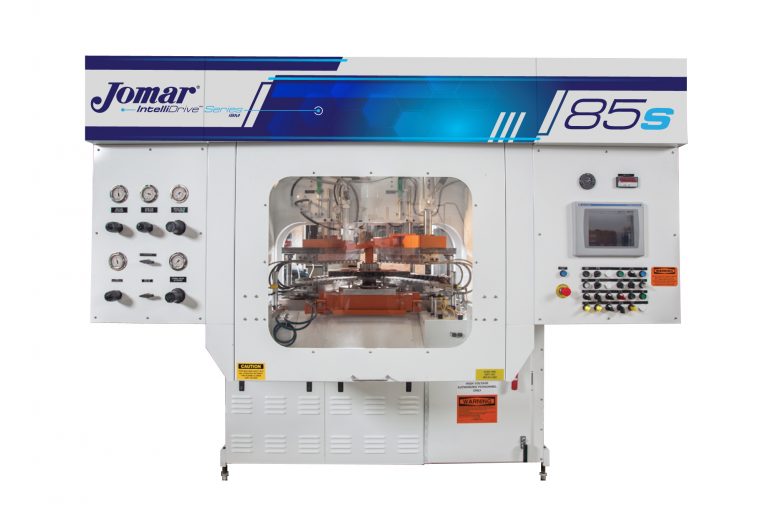 Powered by custom-designed servo-driven hydraulic technology, the new Jomar IntelliDrive Series improves output and performance.
The new series features servo-driven hydraulics, which was developed by Jomar in partnership with Bosch Rexroth to power the plastifier.
The servo-driven hydraulic technology is designed to reduce energy consumption by 40%-50% and boasts a dry cycle time of 1.8 sec.
Jomar president Carlos Castro said: "The IntelliDrive Series is a preferable alternative for Jomar because we've achieved energy savings comparable to all-electric machines while also maintaining our robust and versatile hydraulic system."
In addition to featuring a reinforced main platen to reduce deflection possibility, the machine comprises a closed-loop clamping system which offers improved control over the clamp's speed and position, as well as faster opening and closing speeds.
Castro added: "Not only are we lowering our customers' per-part cost with utility savings, but we're providing a solution that has a very low cost of ownership.
"This is consistent with our overall effort of delivering short- and long-term value to our customers."
Additional features of the IntelliDriveM series include a quick-change mounting system for its preform cylinder, a digital displacement transducer, and a variable-frequency drive for a secondary motor.
The company plans to display the new IBM technology at the K 2016 exhibition which is scheduled to be held from 19-26 October in Düsseldorf, Germany.
Image: Jomar's new injection blow moulding machine. Photo: courtesy of Jomar.
Source:
http://machineryandequipment.packaging-business-review.com/news/jomar-unveils-new-series-of-injection-blow-moulding-machines-280716-4963443