Turkey has imposed an additional 50 per cent customs duty on Pakistani handmade carpets, which can have tumultuous impact, since Turkey is the second biggest importer of Pakistani handmade carpets.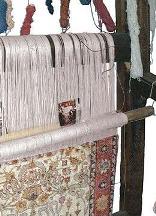 The imposition of the duty comes following the safeguard measure imposed on Pakistani apparel exports at 42.2 per cent in 2011, making exports to Turkey unviable.
In a letter written to the federal minister of commerce, the Pakistan Carpet Manufacturers and Exporters Association (PCMEA) has criticised the decision of Turkish Ministry of Economy.
According to the trade body, this move will cause complete collapse of the Pakistani handmade carpet industry.
According to Pakistani media reports, after the imposition of the additional duty, exports orders pipeline for handmade carpets from Turkey has dried up.
As per government statistics, in the last seven years, handmade carpet exports have declined from US $300 million to just $128 million, although it has a GSP+ status in its exports from the sector.
The PCMEA has urged the government to urgently take up the matter with the Turkish government to get the additional duty withdrawn.
The association demanded that handmade carpets should be included in the FTA under discussion with Turkey, so that the goods get duty-free access to the Turkish market.
The PCMEA is also of the opinion that handmade carpets should also be included in the FTA discussions, Pakistan is having with other countries.
PCMEA observed that nearly 100 per cent of the carpets made in Pakistan are exported, providing employment to weaker sections of the society, mainly women.
Source:
http://www.fibre2fashion.com/news/textile-news/newsdetails.aspx?news_id=171126