Constantia Flexibles is investing in the expansion of its manufacturing plant in Burgos, Spain, a move that will allow the company to meet increasing demand for packaging used especially in cosmetics.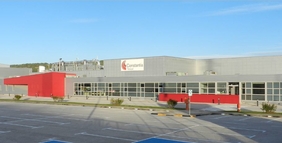 The €4m investment will see the installation of a new narrow web printer and narrow web adhesive lamination machine before mid-2017.
Constantia Flexibles chief operating officer Gerold Riegler said: "This investment not only increases operational efficiency due to its focus on short run batches, but also underlines our clear commitment to provide the best product and service to our customers."
The company offers BPA-free lids, lids, blister packaging, promotional sachets, retail sachets and in-mould labelling for color cosmetics, make-up and make-up remover.
The Burgos plant operates as part of Constantia Tobepal, which supplies foil-based flexible packaging for the pharmaceutical, home and personal care and food industries.
Constantia Tobepal employs close to 500 people at its Burgos and Logrono production sites in Spain.
The company claims to focus on the manufacturing of packaging solutions with a minimal impact on the environment, low material usage and high recyclability, while also achieving ideal product characteristics.
Constantia Flexibles recently acquired Australia-based Pemara Labels for an undisclosed amount. This was the company's second acquisition last year following the acquisition of Afripack.
Based in Austria, Constantia Flexibles has 53 production plants in 23 countries where it manufacturers flexible packaging products and labels for the food, pet food, pharmaceuticals and beverage industries.
The company with nearly 10,000 employees serves over 3,000 customers across the globe.
Image: The Burgos site operates as part of Constantia Tobepal. Photo: courtesy of Constantia.
Source:
http://otcproducts.packaging-business-review.com/news/constantia-flexibles-invests-in-new-machinery-to-increase-cosmetics-packaging-capacity-050216-4802438