BMW has added a new Competition Package to its M4 Coupe and Convertible as well as the M3 Sedan, enhancing their power.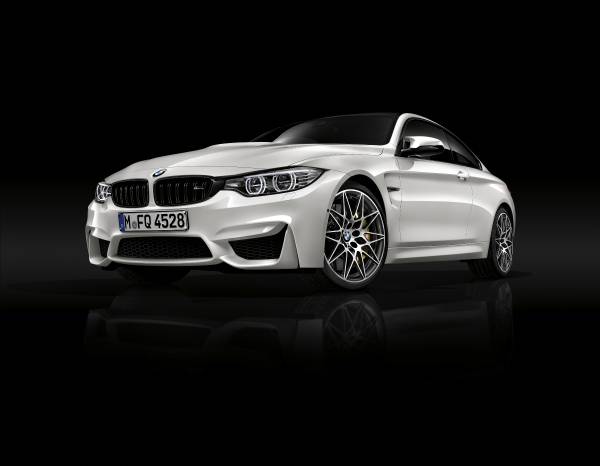 The addition of Competition Package to M3 and M4 will enhance their power by 25 horsepower to 450 horsepower.
The package will augment the power output from the original 317 kW (431 hp) to 331 kW (450 hp).
With the improvement in horsepower, BMW M3 Sedan and BMW M4 Coupe can reach 100 kmph in just 4 seconds and BMW M4 Convertible can reach the same speed in 4.3 seconds.
BMW M3 and M4 and M4 Convertible are powered by 3.0 liter, 6 cylinder engines with 7,300 rpm that produces a maximum of 550 Nm of torque.
Apart from the added advantage of speed, the Competitive Package also includes Adaptive M Suspension.
The seats in BMW M3 and M4 Coupe have also been specially designed under the Competition Package.
Reducing the weight of the seat claimed to support driving in extreme driving conditions while offering better comfort for long journeys.
Under the Competition Package, even the exterior of the car has been redesigned to make them more attractive. BMW M3 Sedan, M4 Coupe and M4 Convertible also feature a special M sports exhaust system with black chrome tailpipes.
Image: The new Competition Package for the BMW M3 and BMW M4. Photo courtesy of BMW
Source:
http://greenvehicles.automotive-business-review.com/news/bmw-adds-performance-package-to-m4-and-m3-4785236