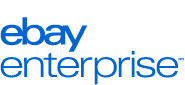 Less than four years after acquiring GSI Commerce for $2.4 billion, eBay Inc. announced Wednesday it was studying whether to spin off the business in IPO as part of a broadening restructuring.
The company disclosed the plans in its fourth quarter earnings report, when it also announced plans to reduce its workforce globally by approximately 2,400 positions, or 7 percent in the first quarter.
EBay CEO John Donahoe said the company is studying several strategic options for eBay Enterpise, formerly GSI Commerce, which manages omnichannel sales and fulfillment for many big box retailers, including the nation's largest sporting goods chains and pro sports leagues.
"Enterprise is a strong business and a leading partner for large retailers, managing mission critical components of their e-commerce initiatives," he said. "However, it has become clear that it has limited synergies with either business and a separation will allow both to focus exclusively on their core markets, as we create two independent world class companies."
As part of the 2011 deal to acquire GSI Commerce, eBay divested GSI's licensed sports merchandise business - Fanatics Inc. - and 70 percent of its ShopRunner and Rue La La businesses into a holding company to be run by GSI founder and CEO Michael Rubin.
EBay announced plans last year to separate eBay and PayPal into independent companies in the second half of 2015 in a major restructuring meant to streamline decision making.
EBay reported that revenue for the fourth quarter ended Dec. 31, 2014 increased 9 percent to $4.9 billion, compared to the same period in 2013. GAAP earnings were $936 million or $0.75 per diluted share, and Non-GAAP earnings were $1.1 billion or $0.90 per diluted share, driven by enabled commerce volume growth of 21 percent.
EBay Inc.'s commerce and payments ecosystems continued to increase the role they play in global commerce with mobile gaining share. Mobile payment volume grew 58 percent in the fourth quarter to $45.6 billion for the full year representing 20 percent of total volume. Mobile commerce volume grew 30 percent in the fourth quarter to $27.9 billion for the full year representing 34 percent of total volume. In the fourth quarter, cross-border trade grew 20 percent, representing 21 percent of total company ECV.
"In a year of unexpected events and distractions, we ended 2014 with double-digit revenue growth, solid earnings growth and strong cash flow, reflecting the fundamental strengths of our company," said John Donahoe, president and CEO of eBay Inc. "PayPal had another strong quarter, finishing an excellent year. eBay, while facing challenges, continues to be a great business and is focused on stabilizing performance and engaging its core customers. Looking ahead, our plans are on track to separate eBay and PayPal into independent companies in the second half of 2015, and we are confident this is the right strategic path for each business."
PayPal net total payment volume (TPV) grew 24 percent in the fourth quarter with Merchant Services volume up 33 percent and on-eBay volume up 3 percent. Reve
nue grew to $2.2 billion. PayPal gained 4.6 million new active registered accounts in the quarter and 18.9 million for the full year, up 13 percent to 162 million. Global on-eBay penetration increased to 80.8 percent. PayPal product innovations and investment to make payments simple and easier resulted in accelerating transaction growth, up 25 percent in the quarter, representing more than 3.6 billion transactions for the full year.
At EBay Marketplaces, the company's legacy auction and third-party marketplace business, gross merchandise volume (GMV) grew 2 percent, with the U.S. up 3 percent and International up 1 percent. Revenue grew to $2.3 billion. Marketplaces gained 2.9 million new buyers in the quarter and 14.9 million for the full year, up 11 percent to 155 million. Traffic was impacted by both the decline in new users due to SEO changes and the occasional buyer not returning to our site or being met with increased friction due to the password reset when they did come. In addition, the rising dollar negatively impacted export volume in the U.S. We are taking decisive action to focus the business in an effort to simplify and speed up decision making while re-aligning the cost structure to create capacity to invest. We are prioritizing our resources towards our core shoppers and we are doubling down on areas of strength like our $2 billion GMV Deals business.
eBay Enterprise gross merchandise sales (GMS) grew 9 percent in the quarter. Revenue grew to $443 million. Enterprise enabled its clients to grow same-store sales 12 percent. Enterprise signed up more than one thousand new clients and renewed or extended its relationship with more than 1,700 additional clients in 2014. It continues to expand its omnichannel capabilities, delivering $1 billion in ship from store sales in 2014, and broaden Magento's reach and global ecosystem. Enterprise supports merchants across the entire customer experience journey from getting new shoppers into clients' brick-and-mortar and online stores and inspiring them to buy to delivering the goods and turning customers into loyal repeat buyers.
The company also announced today that it has entered into a standstill agreement with investor Carl Icahn, the company's largest active shareholder. In addition to certain corporate governance provisions to be adopted by PayPal as an independent company at the time of its spin-off from eBay Inc., the agreement also appoints Icahn Capital executive Jonathan Christodoro to eBay Inc.'s current Board of Directors. On September 30, 2014, eBay Inc. announced that its board of directors had approved a plan to separate the company's eBay and PayPal businesses into two independent publicly traded companies in 2015, subject to customary conditions. The agreement with Mr. Icahn allows him to determine which board Mr. Christodoro will serve on at the time of separation.
In a separate press release today, the company also announced the appointment of seasoned Wall Street executives Frank Yeary and Perry Traquina to its board of directors. These appointments bring the total number of directors to 15, 13 of whom are independent.
Source:
http://www.sportsonesource.com/news/spor/spor_article.asp?section=4&Prod=1&id=54506