The Pakistan ministry of textiles is mulling ways to persuade the Turkish government to waive off 42.2 per cent safeguard measures duty that is being currently imposed on Pakistan's apparel imports.
According to media reports, Pakistan's textile exports were reduced by almost 50 per cent to around $500 million from $1 billion after safeguard duties were imposed to protect Turkish industry.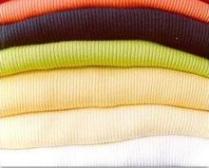 Various apparel sector trade bodies have urged the textiles ministry to urge the Turkish government to waive off the duty which was imposed in August 2011.
Pakistan mainly exports woven fabrics, apparel, cotton fabrics, knitted garments, dyes and chemicals, cotton yarn, etc, to Turkey.
Pakistan based media quoted textile ministry officials as saying that the department is streamlining all possible ways to waive off the duty.
The officials said that initial attempts have failed to bear any result and now the government was considering initiating a widespread campaign to get the safeguard duty waived off.
According to Pakistani textile and apparel exporters, the Turkish textile sector did not face any threat from Pakistani imports, despite which the additional duty was imposed.
In earlier times, Turkey used to impose 9.2 per cent import duty on imports of Pakistan made denim products, home textiles, etc, which rose to a massive 52 per cent after the safeguard duty was imposed.
This has practically blocked Pakistani textile exports to Turkey, opine representatives of the Pak textile and apparel sector.
Source:
http://www.fibre2fashion.com/news/textile-news/newsdetails.aspx?news_id=171094