Jindal Films Europe is planning to increase metallizing and extrusion capabilities at its Brindisi site in Italy, as part of its broad reinvestment strategy.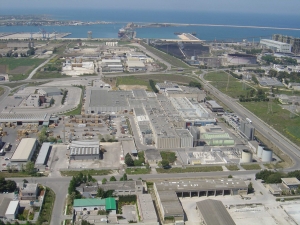 Work under the proposed expansion includes installation of a 10.5m biaxially oriented polypropylene (BOPP) film line at the plant by Q4 of 2016. The new line is anticipated to increase the plant's BOPP capacity by more than 50,000 tons every year.
Expected to begin operating in Q2 of 2016, a metallizer at the plant will add 10,000 tons of metallization capacity.
Jindal Films Brindisi operations director Alessandro Fontanarosa said: "This investment reinforces our commitment to providing customers with a long term supply strategy and strong technology.
"We have a wide range of quality products, and continue to focus on expanding our reach with next generation solutions."
The expansion plans follow the company's investment in a trigeneration plant at Brindisi facility in July this year.
Using trigeneration plant, the facility is capable of generating heat, electrical power and cooling power from just one power source, saving up to 30% of primary energy as well as reduced C02 emissions from the lower consumption of fossil fuels.
Jindal Films managing director Marcello Bergamo previously said: "our Brindisi manufacturing site is already embracing energy optimization and sustainability objectives by integrating them in to our daily work activities so the site employees are delighted by this announcement.
"The installation of the new Trigeneration unit will provide the next step in further reducing saving on primary energy and reducing greenhouse gas emissions by having an operating yield above 70%, thanks to the conversion of the natural gas into electrical power, heat and cooling output."
Jindal Films currently has production plants in Belgium, the Netherlands, Italy and in the US where it manufactures specialty oriented polypropylene (OPP) films, including multilayer white opaque films, metalized films and coated films, for flexible packaging, labeling & other applications.
The company is known for the global supply of quality products including Bicor, Oppalyte and Metallyte films for packaging applications, and Label-Lyte film for label applications.
Image: The expansion will increase Brindisi site's BOPP capacity by more than 50,000 tons. Photo: courtesy of Films Americas LLC.
Source:
http://closures.packaging-business-review.com/news/jindal-films-to-invest-in-metallizing-and-extrusion-capabilities-in-italy-091215-4748182