Lithuanian bottler Birtono Mineraliniai Vandenys (BMV) has achieved 30% in lightweighting of the bottles using France-based packaging equipment manufacturer Sidel's two new complete line solutions, in less than two years.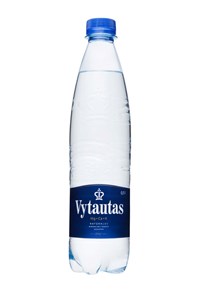 Sidel said that the reduction has been achieved through the introduction of product-differentiating PET bottle shapes. BMV's water brands include Vytautas, Birute and Akvile.
BMV CEO Norbertas Pranckus said: "We were really satisfied with the performance achieved by the first Sidel Combi - a Sidel Combi FMc - in terms of production safety and efficiency. We believe this original complete line solution was the first integrated blow-fill-cap solution ever in the Baltic States.
"We had no doubts when considering enlarging our production volume again: the Sidel Combi was the obvious choice.
"We were particularly satisfied with the entire experience of dealing with Sidel and witnessing the benefits of the company's engineering support experience was key in the success of this Greenfield project and complete line solution."
The new complete line solution includes a Sidel Combi 8 FMc, a cap air rinser, UV lamps on the infeed rail of the preform feeding rail, a Sidel Rollquattro Evolution labeller, a cap feeder for sport and flat caps, coder, packer, handle applicator twin pack, bottle conveyor, pack conveyor, and palletiser.
BMV Birtonas site production director Valentinas Lukosevicius said: "This new Sidel line was substituting the old existing line and the constraints of the limited plant floor space were therefore an important consideration when designing the line layout."
The combi solution, which incorporates magnetic flow meter that ensures an accurate filling volume, offer efficiency levels of 4% higher than standalone machines.
Image: Introduction of product-differentiating PET bottle shapes has contributed to Birtono's 30% achievement in lightweighting of bottles. Photo: courtesy of Sidel.
Source:
http://containers.packaging-business-review.com/news/bmv-of-lithuania-reduces-bottle-weight-by-30-with-sidels-packaging-solution-140416-4866103